Pack Contents
10 Bass Presets




15 Lead Synth Presets




7 Pad Presets




13 Synth Presets (Arps, Gated Synths & Percussion Synths)




5 SFX Presets
50 MIDI Loops (Basses, Synth Leads, Pads, Percussion Synths & SFX)
Reviews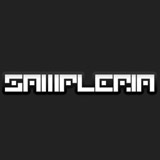 "We highly recommend this pack for its overall chillout mood, following a theme without compromise"
Ask a Question
Mirage
Massive Chillwave Presets
"We highly recommend this pack for its overall chillout mood, following a theme without compromise"
- Sampleria
The information age is a beautiful thing but sometimes it can be hard to take a step back from it all and unwind - have no fear however, our latest set of pristine patches for the finest soft synth out there, Mirage - Massive Chillwave Presets, is here to help you find your slickest pair of shades and relax into a nice, deep chill!
Let's set the scene - the sound of waves whispering over sandy beaches, the wind brushing those mighty, billowing clouds across the endless blue sky and the sun bathing everything in a haze of delicate golden rays. 
It's time to release some of this gorgeous, chilled-out atmosphere into your music with this set of 50 custom, precision-designed presets, building in everything from those gentle Chillwave tones and refreshing Downtempo flavours to a fuzzy, laid-back Trip Hop swagger and more!
Featuring ocean-deep Bass presets and Sub Basses, delicately layered, evolving Pads and swirling SFX patches to soaring, uplifting Synth Leads, reflecting Percussion Synths, sweet, sultry Arps, lazy Gated Synths and beyond.
As with all our Massive presets, every patch in this pack comes with all 8 macro controls thoughtfully assigned, giving you instant and easy access to filter cut offs, oscillator tones and timbres, drive amounts, delay feedback, reverb, the spread of the stereo field and more. 
We take a great deal of care and attention in designing and assigning each sound, so you can use and transform them to your liking straight out of the box.
Rounding off this preset collection, all 50 sounds are accompanied by a key-labelled MIDI loop, offering you instant inspiration to kick-start your next Chillout jam. From leads and basslines to chord progressions and stabs, you can also use the MIDI files to demo the Massive presets and get working on your music faster.
Cast your eyes skyward and let the breeze and warmth of the setting sun infuse your sound - download Mirage - Massive Chillwave Presets now!
Format Contents
Click on your preferred format to view contents - all are included in your purchase.
*Please make sure you update your version of Massive to 1.3 or newer to use these presets.
Ask a Question
If you have a question about this pack, please fill in the form below.
Related Packs