Diamond Web by FLStudioMusic
Reviewer: FLStudioMusic
Product: Diamond Web
ModeAudio has released Diamond Web – Deep House Loops, a new sample pack featuring WAV & MIDI loops and one shot drum samples aimed at modern music productions.

The collection is split into 3 main folders:

Diamond Web Loops:

Bass – 17 basslines with a clean sound, they will sit well in any mix;
Drum Fills – 12 loops in total, a suite of earth-shaking drum breaks expertly spiced with a subtle reverb;
Drums – the drum carnaval continues with 24 stereoized drum loops assorted with insane percussions and full of rhythm;
Keys & Instruments – contains burning arps, pianos on steroids, haunting rhodes and distorted mallets (13 loops);
Percussions – a surprising collection of 12 unusual percussion loops created with found sounds;
SFX & Textures – 15 sound effects and textures ranging from sweeps to drops, lifting sounds and sidechained sonic booms;
Synths – 27 loops showcasing sweet arps, retro-flavoured synth lines, distorted piano parts with an orchestral feel, long pads stealing the stereo room and "underwater" leads.

Drum Samples:

Hi Hats – 19 one shot hat samples filtered and processed from found sounds;
Kicks – 12 boomy samples ranging from distorted subs to bold and in-your-face shots, long drops to flat and classic kicks;
Rims & Percussion – 9 crispy hits, woody rims, layered claps, metallic hits and more;
Snares & Claps – "lazy" snare-claps mutations, full claps, long and persistent snares (10 samples in total).

MIDI Loops – you have control over basslines, drum fills, drum loops, keys and instruments, percussions and synths. Just open any MIDI file and add your synth, make any changes you want, add some variations and you're good to go! This folder is a great addition for those who want to see what's under the hood.

Diamond Web – Deep House Loops is an original release and what makes it different is its leitmotif - a surprising and maybe unique approach to modern EDM, this time with some vintage influences and with a decent dose of "dementia" - asking the producers who use it to leave some blood and sweat on the altar of their creations!

Dangerous for superficial musicians and a bold producers' best pal!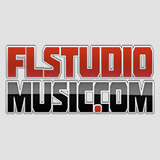 "A release of original sounds - a surprising and maybe unique approach to modern EDM"