Disintegrate by Electronic Musician
Reviewer: Electronic Musician
Product: Disintegrate
You've probably noticed that there are many sample packs and sound libraries out there. That means great things for producers who want to score a quick dose of sonic inspiration at a reasonable price, or who want to take advantage of the ease of digital distribution to put out their own collection of sounds. On the other hand, the glut of product unavoidably leads to a certain amount of homogenization among packs purporting to be a sort of plug-and-play kit for genres like dubstep, trap, future house, trance, and so forth.

Of course, there are many fabulous soundware titles that fit that description, but offerings that zero-in on a narrow aesthetic focus or genre can distinguish themselves a little better. ModeAudio captured our attention by releasing collections that concentrate on things like analog arpeggio loops or the various "wave" genres—chillwave, synthwave and retrowave.

In Disintegrate—Cinematic Ambient Loops, ModeAudio offers a highly stylized palette with its own unique sonic identity, suitable for a variety of electronic genres and music for picture.

Disintegrate is full of sweeping, warm analog synths and drums that evoke chilly landscapes and moody atmospheres.

Disintegrate's 144 loops break down into drum, bass, synth, and texture/sound effects categories. Most loops are 16 or 32 measures, and they are constantly moving and developing their texture and modulation. Most of this movement tends to be slow and gradual, but there are also some arpeggiated and/or rhythmically gated patterns. The sonic profile tends toward meaty analog synthesizers made even warmer with tube saturation or overdrive, as well as lush reverb and other effects.

You also get 47 impactful drum samples (kicks, snares, claps, hits, percussion) that perfectly fit in with the overall sound of the collection and that I also found useful for minimal techno, indie-dance and more. The included "tail" samples match some of the loops and can be used to fade them out when their cycles are finished; they also come in handy on their own as one-shot ear candy. Last, 95 MIDI files re-create some of the loops in MIDI data, and the Reason and Ableton versions of the pack contain 19 Dr. Octo REX patches and 12 Ableton Live 9 Projects, respectively.

Disintegrate labels each file as one of 18 groups with names like Snowdrift, Hyperreal, Celestial or DustCloud and lists the original tempo and key. Of the 18 groups, 15 of them are in minor keys, and that in part contributes to the overarching moodiness of Disintegrate. More than just minor keys, however, the material skews toward evocative sounds that could be used to create feelings or scenes of suspense, whimsy, awe, desolation, ethereality, fantasy, futuristic worlds and plenty more from there.

You could say the loops are "finished" material, though many also provide rich fodder for loading up into samplers, layering and tweaking to your heart's content to make new instruments. However, if you just need a quick cue or music bed, you could mix and match loops from any of the groups and they will almost always sound good together, aside from the occasional instances when different keys clash.

I enjoyed making an entire downtempo track from only Disintegrate's samples, or creating organized Ableton Drum Racks with the drum and tail samples. While the title suggests use in ambient and cinematic music, Disintegration could inject a shot of dark beauty into dubstep/drum 'n' bass, electro, shoegaze and a variety of other projects, as well.

Strengths

Unique aesthetic characterized by rich analog synths stretched into spacious, evolving loops. Most loops come with tail samples and MIDI files. Good for many genres of electronic and cinematic music.

Limitations

For the price, you must choose one format for the pack: WAV files, REX2 Loops, Reason ReFill or Ableton Live Pack.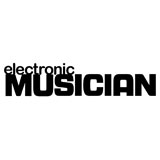 "Has a unique aesthetic characterized by rich analog synths stretched into spacious, evolving loops"