Sleepless City by FLStudioMusic
Reviewer: FLStudioMusic
Product: Sleepless City
ModeAudio has released Sleepless City, a collection of 7 construction kits exploring various takes of soulful R&B and atmospheric ambience, delivered in various audio/ DAW formats.

The Drum Hits folder contains claps, hihats, kicks, percussions and snares, all samples being processed in a very subtle & professional way with reverb, delay, compression etc. There are 63 drum samples in total.

The Loops are split into 7 folders:

Basslines – ambiental, staccato, funky, wobble etc basslines. You'll have to level down some of them to avoid clipping;
Drum Rolls – a great fusion between dubstep, ambience and RnB styles. The reverb tale is kept;
Drums – 25 drum loops, the root of the previos drum rolls with same characteristics;
Guitar Riffs – a selection of realistic guitar loops: rhythmic guitars, funky solos, lead guitars and more;
The Pads are the leitmotif of Sleepless City, with their spectacular mix between warm and synthetic, defining the main concept;
Snare Rolls – a strange but beautiful collection of fast snare roll loops;
Synths – a collection of synth melodies, distorted leads, plucked loops and more.

Sleepless City comes with all MIDI versions of the loops included plus a bonus of 7 FL Studio project files (FLP). The FL Studio sessions are created with the loops taken from the collection and processed only thru FL studio native plugins.

I recommend this collection for all beginners looking to experiment with pro sounds and seeking for a foundation for future projects.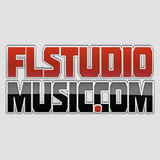 "The Pads are the leitmotif of Sleepless City, with their spectacular mix of warm and synthetic"