Urban Middle East by EDMProd
Reviewer: EDMProd
Product: Urban Middle East
I was really excited for this one, as it's just different. Waves and birds chirping are the obvious choices for field recordings, but Urban Middle East? What a great idea!

Air con, crickets, car - this recording would work surprisingly well as an impact sound or FX sound. You can hear the car coming in the distance and then it passing later.
Birds, babies, people - one of my favorites from the pack. It would work great in an uplifting, happy tune.
Dogs, birds, baby - I honestly don't know if I'll be able to use this one. It has a dog barking! But I'm sure it'll come in handy when I need that (you could possibly sample the dog bark and turn it into a bassline?)
Drips and car stereo - I really like this one. The drips sound like a cross between water drops and fire crackling, and would work perfectly during an intro and/or outro.
Rooftop bottles - I like this one, though it would be hard to implement due to how prominent and inconsistent the rhythm is. I truly think it's a breakdown sound.
Vegetable market - this one tops off the pack quite nicely. A crowd of people talking, somewhat heated.

All in all, I like the Urban Middle East pack, but I feel it's going to be hard to implement into music with a strong rhythm due to the nature of the sounds. But there are workarounds for that.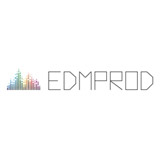 "It's just different - what a great idea!"