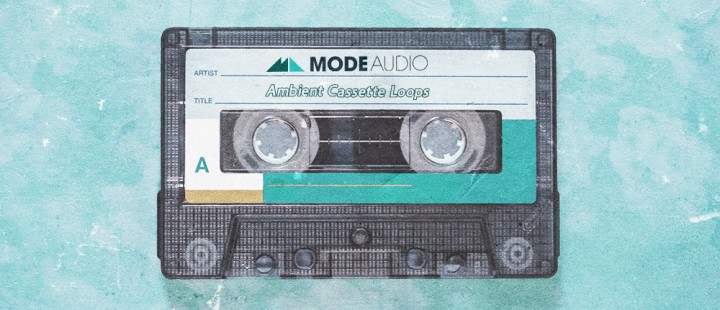 Ambient is one of the most important strands of our musical DNA here at ModeAudio, which is why for our latest offering of free samples we decided to dial up the analog haze to help your next music production on its way up to the clouds!
Inside the free pack you'll find 11 royalty-free music loops created just for this set, spanning dreamy synth chords, mellow electric guitar drones, serene strings and plenty of noisy audio layers, all processed through our vintage Yamaha MT4X multitrack cassette recorder and in the style of our many Ambient sample packs.
We've even captured the sound of the magnetic tape itself in the form of a tape hiss loop, bringing instant fuzzy joy to any session you care to drop it in, and packaged everything inside an Ableton Live 11 and Logic Pro X project so you can get working with the sounds straight after download.
Although all loops are bounced at 80 Bpm, they're all a slightly different number of total bars in length running up to 1m 15s, meaning when the Logic or Ableton sessions are left to play, the loop points will run in and out of phase with each other and provide subtly shifting variations, like ripples colliding across the surface of a pond.
Download the free loops below and check out this short video we made demonstrating the loops within Ableton Live, bringing them in and out of the arrangement using faders on a MIDI controller: