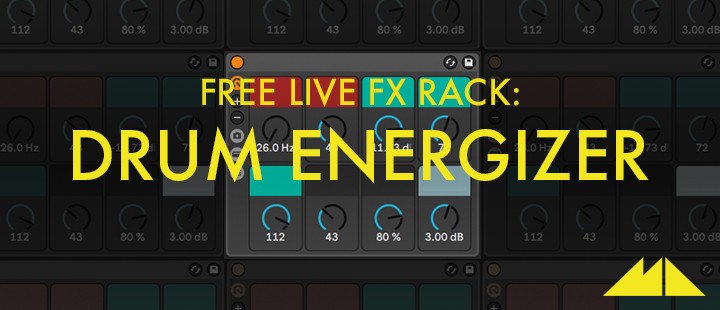 Today's freebie comes for the Ableton Live users out there looking to spice up their drums!
Bring any drum pattern to life by simply adding the ModeAudio Drum Energizer to your drum bus, and fine-tuning the dials to get the flavour you want.
Built from stock plugins for Live 11, this FX rack will add sprinkles of high-end fizz and crunch to your grooves, mixing in airy space and extra rhythmic flourishes, as well as giving the low-end a healthy boost!
Use the device to bring an otherwordly dimension to your tuned percussion patterns, or drop it onto your straight Synthwave beats to give them that extra drive.
Check out the short video below where we demonstrate the energy you can bring to your Ambient beats. The 10 featured audio loops come from a diverse selection of our packs, such as Diffraction, Ambient Piano Loops and Fluorescence, and are included in the download.