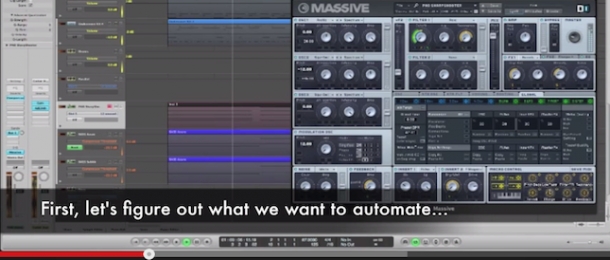 Building sonic evolution and momentum into your tracks within a DAW can be a tricky task. Thankfully, automation is an easy yet incredibly powerful tool for shaping your electronic sounds and creating internal movement and life - in this video tutorial, I've combined the two by demonstrating how you can automate NI Massive's handy macro controls within Logic Pro. Each of Massive's macro controls can be assigned to as many of its internal modulators and effects as you want, allowing you to effortlessly create subtle shifts and modulations in your synth tracks simply by automating just a handful of parameters.
Of course, you need to make sure you can get your hands on some excellent synth presets with all 8 macro controls already assigned (such with any of our preset packs) but once you have some in your arsenal, creating momentum and sonic energy in your synth tracks becomes as simple as turning a dial or two! Watch the video below to find out more:
Check out the rest of our music production video tutorials to pick up more useful synth and DAW tips!