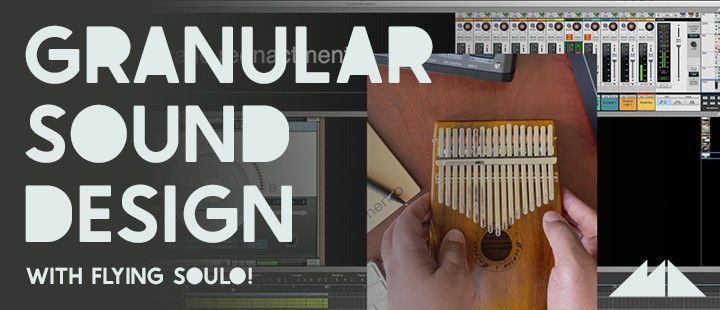 It's been a while but our favourite music production (and now pre-school!) teacher, Flying Soulo, is back in the hot seat today to bring us all another slice of fresh music production advice and inspiration!
Today's video is another exemplary entry in Mr. Soulo's series of music production how-to videos created exclusively for us, using our sounds and samples in interesting and creative ways to kick-start your own sound design experiments.
In the video, Flying Soulo uses a custom recorded kalimba loop as well as a tail sample from our Brainwave - LA Beat Loops pack of Hip Hop samples to supercharge the Reason DAW's under-rated Scenic instrument, blending the sounds together and using Scenic's granular synthesis engine to slice and dice the imported sounds in beautifully unexpected ways.
Watch the full video below and be sure to soak up as much of Mr. Soulo's sage music production wisdom as you can, you know it's good for you!