Pack Contents
72 Kick Samples




72 Snare Samples




96 Hi Hat Samples (Closed & Open)




48 Clap Samples




20 Shaker Samples




12 Percussion Samples




32 Cymbal Samples (Crashes & Rides)
12 Drum Kit Sampler Patches
5 Channel Strip Settings
Reviews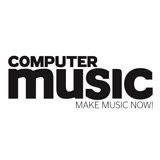 "...tastefully saturated transients, full-bodied sustains and chitinous metalwork"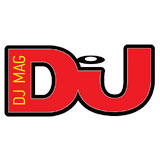 "There's a distinct flavour to the sounds in the pack that really do shout analogue"
Featured In
Ask a Question
There's nothing quite like the grit and crunch of analog gear, with those classic drum machines delivering a warm, worn character to counterbalance the brilliance and sheen of modern synths - introducing our latest dose of analog percussive inspiration, the illuminating Bulb - Analog Drum Samples!
We've scoured circuit boards and cranked amplifiers to bring you this royalty-free collection of 352 powerful, vintage-tinged electronic drum samples, laced in sizzling saturation and transistor fizzle.
Packing bumper selections of deep, potent kicks, crackling snares, taught percussion, overheated cymbals, rustling shakers and beyond, these sounds will burst through your productions with warmth and character.
From House and Techno to Hip Hop, R&B, Pop and beyond, these sounds will lay a rock-steady percussive foundation beneath whichever genre you care to try them with.
Alongside the core choice of WAV drum samples, you'll also find a heavy-duty armoury of 12 ready-to-rock drum kit sampler patches for your DAW of choice, allowing you to get cooking with the sounds straight after download.
Completing the set are 5 bespoke channel strip patches, bringing you a palette of instant processing options to sculpt and shape your drum beats as you see fit.
Switch on and light up your next track with your own percussive powerstation - stop fumbling in the dark and download Bulb - Analog Drum Samples now!
Format Contents
Click on your preferred format to view contents - all are included in your purchase.
WAV Samples

(compatible with all major DAWs/software)

352 WAV Drum Samples
12 Kong Presets
5 Combinator FX Patches

352 WAV Drum Samples
12 EXS24 Presets
5 Channel Strip Settings

352 WAV Drum Samples
12 Drum Racks
5 Audio Effect Racks*

*Please update to the latest version of Live 9.7 to use these presets
Ask a Question
If you have a question about this pack, please fill in the form below.
Related Packs