Pack Contents
30 Synth Loops (Chords, Arps & Leads)

15 Bass Loops

30 Drum Loops (Main Grooves & Hi Hats)

15 Percussion Loops

15 Bleeps Loops

15 Ambiance Loops

15 Granulation Loops

15 SFX Loops
15 Kick Samples

15 Snare Samples

30 Glitch Samples

30 Hi Hat Samples (Open & Closed)

15 Percussion Samples
14 Arp Tail Samples

75 MIDI Loops
344 Files in Total
519MB (unzipped)
Reviews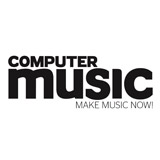 "The melodic elements are floaty, ambient & organic, and the drums are delicate & glitchy"
Featured In
Ask a Question
Remnant
Deep Ambient Loops
A point of light on the horizon begins to grow, glowing ever more brightly until it is almost blinding - the empty sky fills with its intensity, like a distant memory coating every object around you in flickering, glittering shards of light. This is the soft, ethereal and light-soaked scene conjured by our latest royalty-free sample pack, the magisterial Remnant - Deep Ambient Loops!
Mesmerising textures, looming harmonies, subterranean bass and glitchy drums - this pack gives you instant access to richly detailed, finely balanced and powerfully evocative worlds of sound, in the form of 344 music loops, drum samples and MIDI files.
In short, this sample pack delivers a huge expanse of Ambient, Downtempo and Chilled House inspiration. The release includes 150 loops covering Immersive Synth Chords, warm, deep Basslines, minutely-detailed Drums & Percussion, delicate Synth Arps, dissolving Granular Ambiances, melting SFX Textures and far beyond.
Alongside the loops are 105 refined and finely crafted drum samples, from big, pulsing Kicks and smoking Snares to choppy Hi Hats and warped Glitches. Each of the percussion samples possess a rich, organic, character, perfect for arranging into your own Ambient rhythms and subtle House grooves.
Completing the collection are 75 MIDI loops both key and tempo-labelled, giving you full access to the melodic, harmonic and rhythmic content of the music loops to modify and adapt to your heart's content.
Open your music to an exciting palette of warm, glowing and immaculately detailed sound - download Remnant - Deep Ambient Loops today!
Format Contents
Click on your preferred format to view contents - all are included in your purchase.
WAV Samples

(compatible with all major DAWs/software)

150 Acid WAV Loops
14 Acid WAV Tail Samples

105 WAV Drum Samples
75 MIDI Loops

REX2 Loops

(compatible with Reason & other DAWs)

150 REX2 Loops

14 REX2 Tail Samples

105 WAV Drum Samples
75 MIDI Files

150 WAV Loops
150 REX2 Loops

14 WAV Tail Samples
14 REX2 Tail Samples
105 WAV Drum Samples

15 Kong Kits
20 Dr. Octo Rex Patches
75 MIDI Files

150 Apple Loops
14 Apple Loop Tail Samples

105 AIFF Drum Samples
75 MIDI Files

150 WAV Loops
105 WAV Drum Samples
14 WAV Tail Samples

15 Live 9 Projects*
15 Drum Racks
75 MIDI Files

*Please make sure you've updated to the latest version of Ableton Live to use the presets in this pack
Ask a Question
If you have a question about this pack, please fill in the form below.
Related Packs