Pack Contents
28 Drum Loops (Filtered & Unfiltered)
14 Percussion Loops
14 Sub Drone Loops

14 Chords Loops

14 Drone Loops

28 Synth Lead Loops

14 Granulation Loops

28 Noise & Crackle Loops
154 Music Loops

14 MIDI Drum Loops (Tempo-Labelled)
Samples Range From 8s - 32s In Length

168 Files In Total

1GB

(unzipped)



Reviews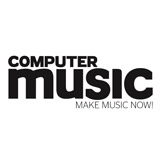 "We particularly like the gleefully glitchy granular noises & satisfyingly saturated chords"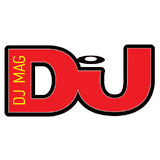 "...the perfect pack for DJs looking for sounds for adding on top of their mixes"
Featured In
Ask a Question
Journey deep into the forest, where the texture of leaves, bark and the earth beneath your feet engulfs your senses as patches of flickering light slice through the trees to illuminate the gloom - welcome to the golden soundscape of our latest sample pack release, Amber - Ambient Loops!
Mesmeric, shifting beds of tonality and texture drift and merge above deep sub drones and hypnotic, murky drum rhythms in this expansive, 1GB collection of royalty-free Ambient sound.
Venture into the heart of this library of 154 tempo-synched music loops to uncover bright sonic ornamentations glimmering above the dark rubble of sub bass drones, while synth leads build and tumble, floating into a background of analog crackle and noise. 
A choice of shimmering granulated textures and pulsing drones complete the set, adding to the rich, vibrant variety of musical layers contained within this pack.
Comprised largely of long, evolving samples clocking in at up to 32 seconds in length accompanied by 4-bar analog drum and percussion loops, this release packs in a huge selection of sensitive, enveloping sound design for your next track. 
Ambient, Downtempo and soundtrack producers will find instant use for this wealth of arresting material, and House, Techno and Minimal artists will find a wide choice of textures and drones to pour atop pounding drum machine grooves.
Lose yourself in the serene mystery of the forest - set off today and download Amber - Ambient Loops!
Format Contents
Click on your preferred format to view contents - all are included in your purchase.
WAV Samples

(compatible with all major DAWs/software)

154 Acid WAV Loops
14 MIDI Files

REX2 Loops

(compatible with Reason & other DAWs)

154 WAV Loops
154 REX2 Loops
Ask a Question
If you have a question about this pack, please fill in the form below.
Related Packs