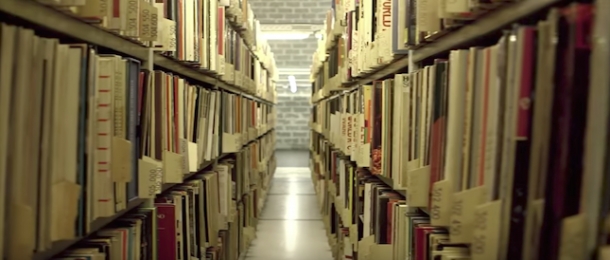 Inspiration can come from many places but for me, it's heartening to know that if I ever feel those energy levels dipping, I'm only a couple clicks away from a fresh batch of musical motivation.

I'm referring of course to the internet - that great wealth of sights, sounds and wisdom that's in front of our very noses virtually all of the time these days.
Specifically, today I want to talk about Youtube, or any video hosting platform for that matter, and how finding the right piece of footage at the right moment can work wonders in getting the creative juices flowing again, should they choose to mysteriously dry up on you!
I want to introduce you to 5 videos that I find deeply inspiring and find myself going back to time and again, to bask in that great, blinding wonder that is music. I hope you'll find inspiration in them too but if not, I hope they might spark off some ideas for video searching you can conduct to find material that better suits your tastes.
Let's kick things off with one of the founding fathers of modern Hip Hop, Madlib.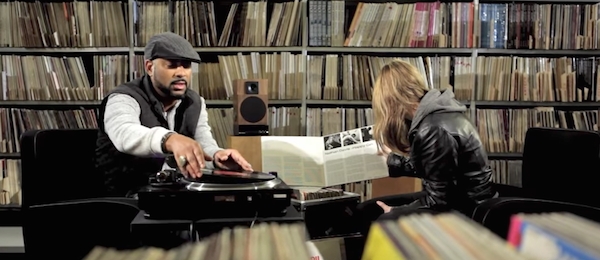 1. Raiding The Archives Of Radio France
'Good music is good music, it doesn't matter where you're from.'
Madlib is one of the greatest producers who has ever lived, but his typically dry demeanour doesn't usually make for the best interview footage.
However, in this video his sheer excitement at being let loose in the depths of Radio France's extensive record collection is both irresistible and infectious - the sight of him playing air hi hat and tapping away at his MPC as he listens to rare gems from the archives has me smiling every time.
And, as it happens, it makes me want to make music, instantly'
2. Looping The Loop
Dosh's early albums on Anticon are particular favourites of mine and whilst he might not be on everyone's radar, I think it's easy to appreciate the effortless skill and artistry that went into the making of the video of this track, Call The Kettle Back.
Beyond being just a beautiful piece of music, the mirrored nature of the musical and visual loops is a real treat for the eyes and ears - plus I love how his kick sound is made simply by dropping the mic on top of his Rhodes. It's easy when you know how!
3. Taking Multi-Instrumentalism To A New Level

Speaking of multi-instrumentalists, one of the very best on the planet is a Dutch producer called Binkbeats, who created a series of live instrumental reworks of classic electronic tracks for Boiler Room a few years ago.
From his expert rendition of Windowlicker to a captivating suite of J Dilla joints, all of the videos are essential viewing and listening in my opinion - the way he transforms electronic sound into the acoustic realm is beyond ingenious - but my absolute favourite is his version of Lapalux's Without You.
The detail and precision on show is nothing short of a marvel - I mean, even the little bell he hits at 1.02 rings out in time with the BPM! For me, this video is elegance and beauty in a nutshell and again, it has me reaching for the nearest musical instrument. Job done!
4. Jazz Improv In The Stones Throw Dungeon
It may well be becoming obvious to you that I find live instrument playing incredibly inspiring and of course not everyone will share in this with me - I've tried to find videos that show some other skill for this purpose however, whether it's clever looping or just insane multi-instrumental skills.
Having said that, I just can't resist the sight of a live drummer killing it - in this video, Hip Hop producer Karriem Riggins and J Rocc blend jazz improv with turntabalism to stunning effect, recreating two classic cuts from J Dilla's catalogue.
On top of this, the video is presented in surround, 360 degree vision, so you can move the camera around and explore the room during their performance as if you were really there. Incredible and, of course, immensely inspiring!
5. When Zane Lowe Met Rick Rubin
'I can't believe someone can play this good.'
While the previous 4 videos largely focused on the actual act of making music, I feel that presented with the right speaker, words spoken about music can be just as inspiring as the sounds themselves.
Who better to give off those beautiful, inspirational vibes than quite possibly today's most famous producer, Rick Rubin.
In this video, he takes an hour out of producing pretty much every record in your collection to speak to Zane Lowe about zen and the art of recorded sound - it's a wonderful and wide-reaching conversation that once again, never fails to have me firing up my DAW to get started on my next beat.