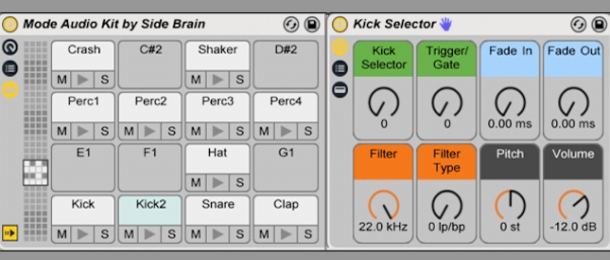 Free Ableton drum rack time! We've teamed up with highly talented music producer, live performer and Ableton-certified trainer SideBrain, creating a free rack including 32 sounds handpicked from our Ignition - FX Drum Samples in the process.
We selected the drum samples, sent them over to SideBrain and he worked his magic to produce a very versatile drum rack indeed, offering full control over each sound for shaping and sculpting your beats to perfection. 

Choose from the included samples and add filtering, pitch, envelope or volume adjustments using the dedicated macro controls at the front of the rack, and apply individual processing to each selected sample using SideBrain's excellent channel strip rack alongside.
Download the free Ableton Live percussion rack and enjoy!