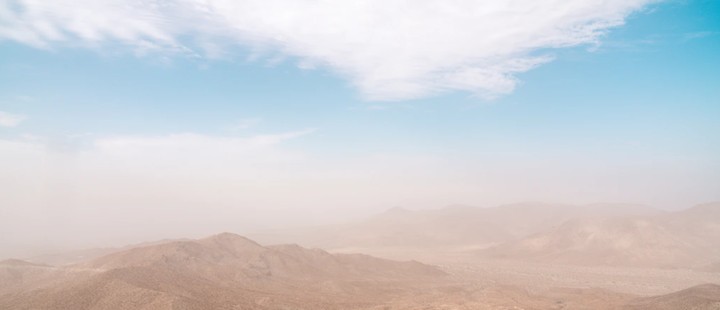 Ambient music has been a central preoccupation for us here at ModeAudio since the very beginning. For us, no other form of music quite imparts the same sort of nourishing quality, providing space to think and get lost within, if only for a moment or two.

In this news series, Ambient Pioneers, I would like to explore the lives and work of just a few of the many composers and sound designs that have and continue to contribute to this uniquely meditative of musical landscapes.
Some you may not have heard of, and here I hope this series can serve as something of an introduction; others will be too famous for you to have altogether avoided, and I hope that the ensuing discussion can at least offer a fresh perspective on a familiar subject, filtered through the prism of the art and craft of making music.
For this inaugural piece, I've decided to begin at, more or less, the beginning itself; that is, diving into the music of the man who coined the very term Ambient as applied to modern music, one Brian Eno.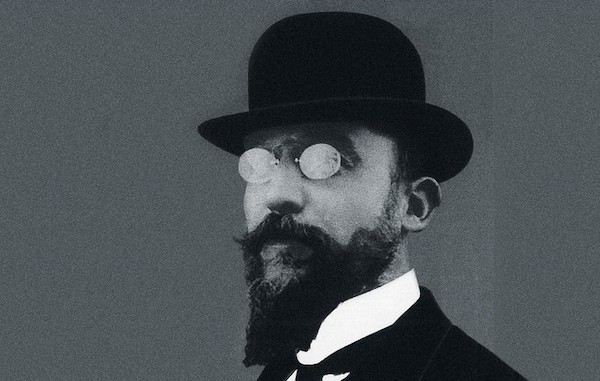 Ambient Origins
Whilst it might be to Eno that the term Ambient belongs within a musical context, its philosophy has its origins in the work of early 20th Century French composer Erik Satie.
A renowned eccentric, Satie envisioned the compositions he termed Furniture Music to be performed within a setting whereby they were not the primary focal point of the occasion, serving to exist within the performance space just as a chair occupies a room.
Satie's Furniture Music was never performed in his lifetime, though the gentle, calm and ultimately humble nature of his influential Gymnopedies piano pieces presaged aspects of Eno's ambitions for Ambient music half a century later.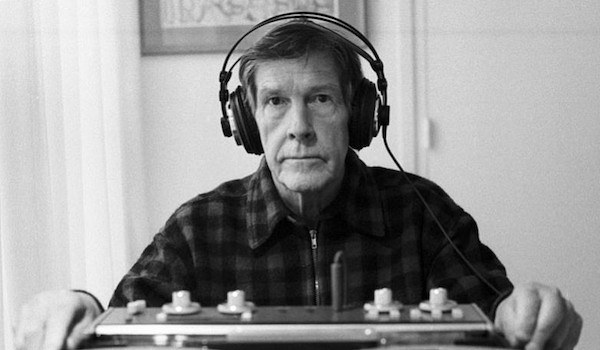 The Minimalism of American composers such as Steve Reich and Terry Riley also played a big part in helping to shape Eno's compositional aesthetic, as well as the radical and experimental work of John Cage.
Cage's infamous piece 4' 33" sought to find the music in the banal sounds of everyday existence, presenting audiences with performances devoid of traditional musical material such as notes produced by instruments, instead encouraging them to open their ears to the sounds already happening around them.
This foregrounding of the background, along with the adoption of several Minimalist tenets such as commitments to repetition (or looping) and gradual, obvious changes or modulations, became the conceptual bedrock of Ambient music, providing Eno with a blueprint with which to begin his experiments.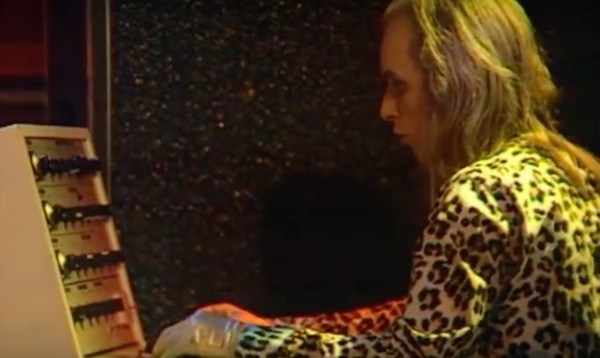 Music For Airports
Before giving a name to this new sort of sonic architecture and becoming the central force in popularising it as a musical form, Brian Eno was a Pop musician, playing keyboards in the well-known band Roxy Music.
He also served as co-producer, and all the time he spent in the studio working with tape machines and recording equipment, as well as his use of analog synths as a performer, would eventually inform his work as a solo artist.
Despite earlier forays into tape looping and drone music, the first album Eno would label using his term Ambient, was 1978's Music For Airports, which was composed and produced with the express intention of being "…as ignorable as it is interesting", as stated in the record's liner notes.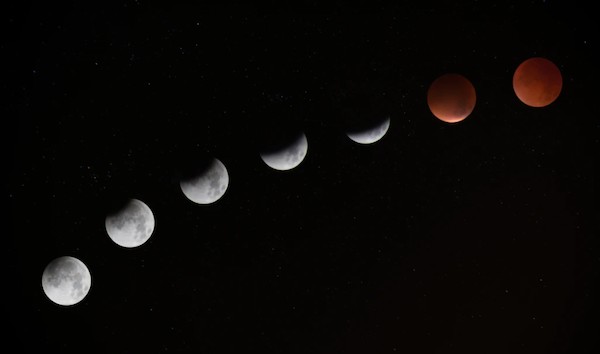 Featuring a modest mix of synths, piano and vocals, the album was primarily arranged by creating tape loops in the studio and then playing groups of these repeating sections out of sync or phase with one another, producing material that was consistent in terms of its timbre, tonality and instrumentation, yet inconsistent in the way the parts related to each other.
This 'consistent inconsistency' is perhaps one of the most recognisable facets of Ambient music as we know it today, conjuring the unique listening situation that allows us to both listen with intent and allow our minds to drift off onto other subjects at almost the same time.
Modern samplers and digital synths have replaced much of the technology Eno used to create this seminal work, yet today's Ambient producers still very much employ these inaugural ideas of repeated figures, phasing and consistency of instrumentation and timbre in their music.
Another important feature of Music For Airports that has come to dominant the Ambient aesthetic in general, is the use of soft attack and decay sounds, a major aspect of the album's final piece, 2/2.

Often referred to as 'pads' or 'drones' and typically performed using synths, these slowly swelling notes or chords, often layered in clusters, are one of the most common and important aspects of Ambient music, responsible for creating the thick, luscious sonic atmospheres the genre is so lauded for.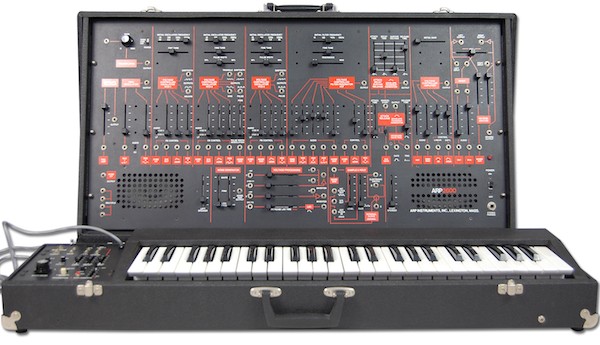 Eno performed this last section of Music For Airports using the classic ARP 2600 analog synthesizer, slowing down the resultant recordings to half-speed and then running them through three separate delay effects modules.
This combination of analog synths, slow speeds and echoes are now so embedded within the framework of the Ambient aesthetic as to have become practically synonymous with it!
Using a single synth to create complete pieces of music is something that modern software synths are well-suited to, especially given their abilities to produce a much wider range of sounds than their vintage counterparts.
Nevertheless, the consistency of tone that can be achieved when working with a single piece of equipment or software can become a valuable and rewarding asset in any producer's compositional toolbelt.
Discreet Music
Whilst Music For Airports was the first recording Eno himself referred to as Ambient, the first side of his earlier work, Discreet Music, could easily have been bestowed with this particular crown.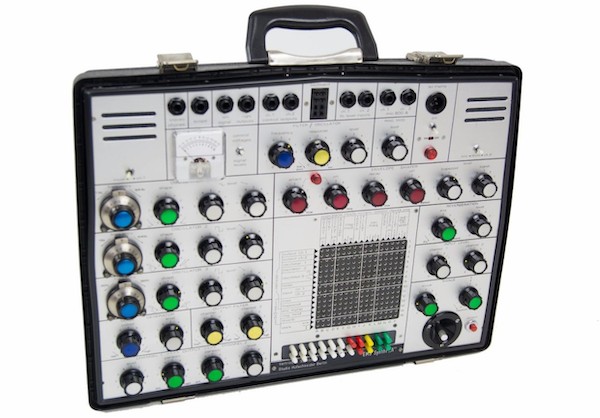 Created using another historic analog synth, the EMS Synthi AKS, the piece features Eno again employing the use of tape loops playing out of phase with each other, meaning the point at which either part repeats does not align with the other.
Simple, calm, majestic and yet subtly shifting all the time, this piece is now regarded as one of the defining compositions of early Ambient music.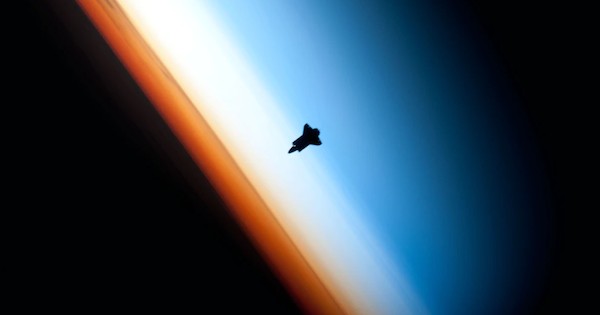 Apollo
In 1983, Eno was asked to compose music to accompany documentary footage of NASA's Apollo space missions, resulting in a collaborative album Apollo: Atmospheres and Soundtracks, created alongside his brother Roger and guitarist and producer Daniel Lanois.
As well as touching on more popular forms of music such as Country, the album is primarily rooted in looping drones and subtle textures, firmly placing it within the context of Eno's Ambient output.
One track in particular from this album, An Ending (Ascent), as had substantial influence on modern music not only within the Ambient sphere, with artists as diverse as the UK's Burial and pop group Frou Frou sampling it for use in their own work.

Consisting of the synth drones and note swells that we've come to understand typify Ambient music, the piece's uplifting, euphoric mood make it an easy choice for music supervisors looking to pair existing music with film and TV projects, as it has often been.
Eno's Ambient legacy is alive and well to this day, with works considered classics of the genre released as recently as the early 21st Century (Stars Of The Lids' And Their Refinement Of The Decline being a particular favourite of mine).
It also fuels the music of a whole legion of younger producers aiming to offer their listeners a calming sonic atmosphere to think and exist within.
Selected References: