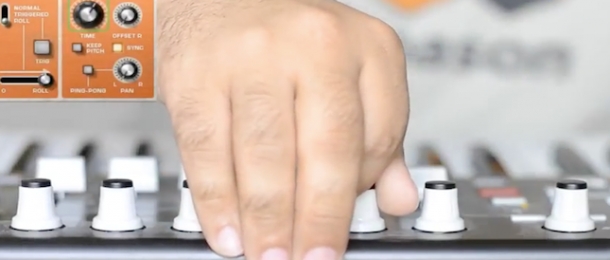 Ever feel like your track is going round in circles, your sections just cycling back and forth and all but crying out for an injection of excitement'! Well, today's your lucky day because our man in the production field, Flying Soulo, is going to take you through some simple steps to create your very own stutter effect in Reason, DJ-style!
Whilst typically quite limited in scope, DJ FX are actually an incredibly useful way to get your stuck productions up and moving again, fast.
Stuttering is one of the most famous of these and by jamming with the relatively few controls these effects offer up, you can quickly breathe life into stale parts of your track.
In the video, you'll see how stuttering can be handled by Reason's exemplary The Echo delay device by setting just a few of its many controls.
From adding subtle glitches to your drum rhythms to full-blown beat-dicing, it's a fun and easy process that you can customise within Reason to fit your own production style - take it away Mr. Soulo: