Pack Contents
72 Kitchen Appliance Percussion Samples




43 Kitchen Utensil Percussion Samples




38 Metal Percussion Samples




30 Mixed Percussion Samples (Kicks, Snares & Hi Hats)




47 Plastic Percussion Samples




27 Water Percussion Samples




19 Wood Percussion Samples




21 Ceramic Percussion Samples




25 Food Percussion Samples
19 Percussion Sampler Kits

4 Channel Strips
Reviews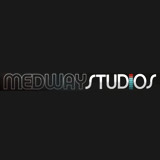 "There's an abundance of creativity here from items you'd never think of sounding so interesting"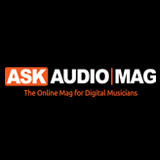 "An awesome collection, recorded and thoughtfully integrated into great, homemade drum racks"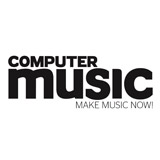 "This pack is a cracker - the samples are bright, punchy & diverse. Recommended!"
Featured In
Ask a Question
Raw Material
Found Percussion Samples
Welcome to Raw Material - Found Percussion Samples, our intricately recorded, custom-produced percussion emporium of wildly diverse sonic flavour! Featuring an oversized trunk of 322 Percussion Samples, this set of vibrant sounds creates an explosive lucky dip of purest percussion magic, ranging from deep slams, slaps and scrapes to metallic twangs, taps, pops, flicks and far beyond!
Scouring high and low in both studio and home, we've captured the sonic essence of an entire army of household objects and appliances. Featuring slamming oven doors, bubbling pots of water, boiling kettles, snapping bottles, sparking gas hobs, scraping knives, clinking dishwasher loads, frying oil, thumping plastic tubs, snapping wood and much, much more, this pack turns the familiar into a battalion of excitingly intense percussive power!
We've applied our signature attention to detail to every stage of the production process - the result is a stunningly diverse collection of full-flavour percussion samples bursting with sharp transient energy and inspiring, richly detailed texture.
Alongside the samples themselves, we've also included 19 mixed and matched Percussion Sampler Kits. Created specifically for the most popular DAWs available, each kit is packed with an intoxicating range of percussive textures and flavours. The patches also offer you instant beatmaking tools that are ready to go the second after download.
As an added bonus, we've also thrown in 4 custom Channel Strip Settings that make a range of professional sound sculpting options available for use in your music. 
It's time to harness the sheer power and energy of the humble household object in your music - download Raw Material - Found Percussion Samples now!
Format Contents
Click on your preferred format to view contents - all are included in your purchase.
WAV Samples

(compatible with all major DAWs/software)

19 Kong Kits

4 Combinator Patches

*

*Please make sure you have updated your version of Reason to 8 or newer to use this Refill


19 EXS24 Patches

4 Channel Strip Settings

Logic Pro Demo Project

19 DirectWave Patches
1 DirectWave Bank

19 Drum Racks

5 Audio Effect Racks

Ableton Live 9 Demo Project*

*Please make sure you have updated your version of Ableton Live to 9.1.3 or later to use this pack

Ask a Question
If you have a question about this pack, please fill in the form below.
Related Packs