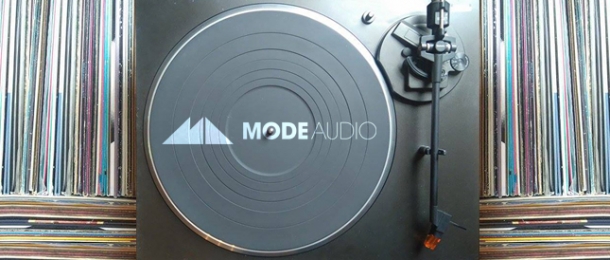 Here at ModeAudio, we love vinyl - so much so that we decided to make an entire drum rack out of turntable and vinyl samples for Ableton Live! Better still, you can download the whole thing, including 32 samples spanning kicks, snares, hi hats, claps, crackle, hiss and needle drops, a template Ableton Live 9 session plus the vinyl rack itself, for free below!
To make the rack, we took raw samples of record static, turntable spins and the needle falling into the groove and squashed, squeezed and skewed them into thumps, sweeps and sizzles - perfect for use as alternative kick, snare, hi hat and percussion sounds! Here's some quick dusty Hip Hop and House beats we cooked up with the rack and nothing else:
We hope the rack gives you an exciting taste of the kinds of sounds we like to make and feature in our royalty-free sound pack catalogue, so grab the free Live rack and check back with us the next time you need some fresh drum sounds or synth loops to inspire your latest tune. 

Download the free vinyl drum rack below*!
*Please make sure you've updated to Live version 9.6 to use the rack - the samples will still be available for use if you have an older version.