Last year we published an article LoFi: Essential Production Tools, where we outlined the main production techniques to get that hazy, gritty sound of the LoFi Hip Hop we all love.
There are plenty of plugins out there to help you get the LoFi aesthetic, and a whole host of articles pointing you to the best free ones you can download.
In this article, we're going to explore how you can create a LoFi sound right from within your DAW, just using the stock plugins.
No need to wade through all the lists of free 3rd party plugins, trying them out one after another until you find your sound, and certainly no need to splash out a load of cash!
Whether you're using Ableton, FL Studio, Logic or Reason, let's see what tools we have in each DAW to give us that crunchy, nostalgic goodness:
Ableton Live

As you can see above, we've created an Audio Effects Rack in Ableton combining 3 of the key components in LoFi production - saturation, chorus (for tape 'wow' emulation), and filtering.
Ableton's 'Saturator' is great for introducing some grit to your sound. I like to use the 'Hard Curve' type to really bring out the edge, while taking it easy on the Output and Dry/Wet dials to make sure we don't go overboard!
'Chorus-Ensemble' does a great job of bringing that tape warble effect, especially with it's in-built 'Vibrato' setting which is designed to give some pitch variation. You can also add some extra grit with the 'Warmth' dial.
At the end of the chain is the stock 'EQ Eight', where I've just activated a high-cut filter to roll off those high frequencies. I've applied the FX chain to a selection of loops from our chilled Hip Hop pack Dream Days. Let's hear the difference:
Original:
Ableton LoFi FX chain:
FL Studio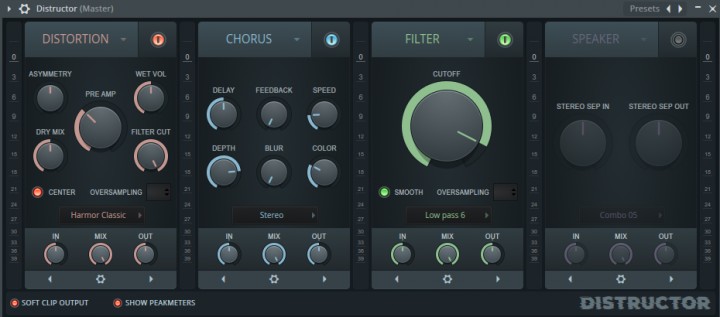 The great thing about FL Studio in this instance is that it provides one plugin that covers all our needs - 'Distructor'
By default, the Distructor loads with the FX processors in a certain order, but we can easily adjust this to reflect the same chain we made in Ableton.
The distortion loads in quite heavily, so I've dialled back the 'Pre Amp' setting to give a more subtle sound.
Chorus is set to 'Stereo' mode, with the 'Feedback' pulled right down, and 'Depth' increased, so we can really hear that 'wow' sound as if it was coming via tape.
The Filter finishing things off by cutting out the highest frequencies. Let's take a listen:
Original:
FL Studio LoFi FX chain:
Logic Pro

In Logic, I've opted for the 'Bitcrusher' plugin to introduce the dirt to our sound, adjusting the the 'Drive' and 'Clip Level' parameters to taste, making sure not to overcook things.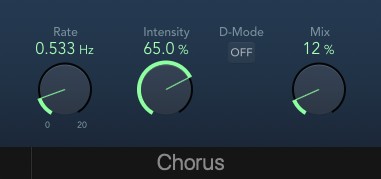 The 'Chorus' plugin has a nice simple interface, where we can bring the 'Rate' down and the 'Intensity' up to dial in some gentle 'wobble'.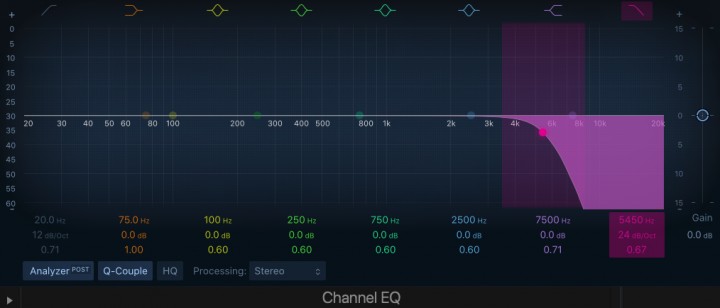 Before rolling off the top-end with the Channel EQ, I've added an extra 'Vintage Console EQ' purely for the colour it adds to a sound. It's a great stock plugin in Logic that can add a warm, vintage flavour to your music without even touching the settings.

Original:
Logic Pro FX chain:
Reason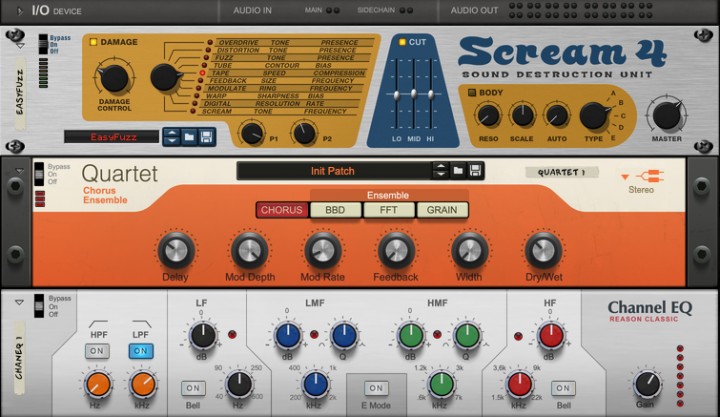 Finally, in Reason i've kicked off proceedings with the 'Scream Sound Destruction Unit' in 'Tape' mode. This is a great device if you want an aggressive sound, so you really have to dial things back for subtlety.
The 'Quartet Chorus Ensemble' can help add a little of that wobbly tape aesthetic (usually we want to keep an eye on the 'Dry/Wet' control and make sure it's set relatively low, no matter the DAW).
You can also use the 'Echo' plugin for the same purpose - check out our video tutorial on How To Create A Tape Warble Effect In Reason.
And last but not least we have the Channel EQ with 'LPF' activated to allow us to mellow out the sound by removing the high end to taste:
Original:
Reason LoFi FX chain:
And that's all there is to it!
There's no doubt that there are some great 3rd party plugins out there, each with their own unique sound to offer, but hopefully we've demonstrated how to achieve similar results with tools you may already have.
We've covered 4 of the most popular DAWs here, but whatever software you use, you'll likely find similar stock plugins that do the same job - so the process is replicable in virtually any production situation.
Try it out for yourself and bring some DIY dirt to your LoFi beats today!