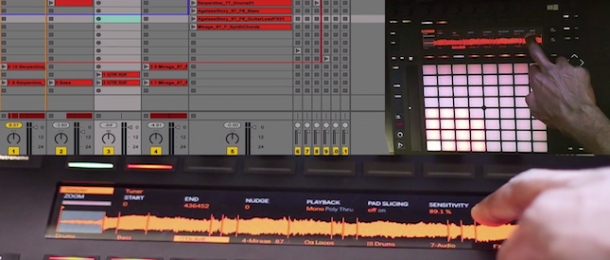 Loops and samples are a huge part of the modern music production landscape, whether it's audio sampled from old vinyl, recorded on location or taken from custom sound libraries such as those we make here at ModeAudio.
From sparking off new ideas to providing the perfect finishing element for a song, they're an incredibly flexible medium for sound design - however, one issue new producers struggle with is how to make a newly imported loop their own, moulding it into the exact shape and size required to fit within their unique project.
Luckily for us producers, there are a million answers to this question, many beginning with basic experimentation, trail and error - adjusting the tuning, lengthening the release or adding a fresh plugin to the chain, then listening carefully to the results to decide whether the sound fits any better or not.
It can be tricky knowing where to take that first step however, so we were absolutely delighted when Ableton-certified trainer Josh Spoon decided to make a video showing us all just how easy it can be to take a set of loops and transform them, using nothing more than a DAW and MIDI controller, into a brand new track!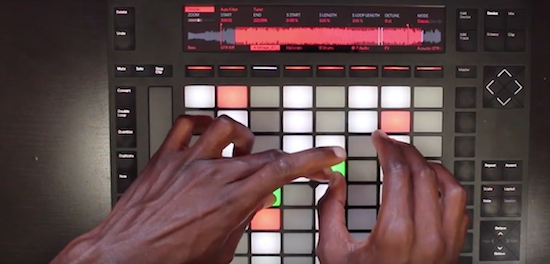 Gently Does It
In his excellent demonstration, Josh takes a handful of loops from our Float - Chillwave Guitars & Loops release and deftly modifies them using Ableton's onboard features, often adjusting only a dial or two to create something musically fresh and exciting. From pitching drums around the octave to slicing smaller sections out of longer loops, Josh throws up armfuls of simple tips and tricks to try in your own productions, all allowing you to gently push the loop you've chosen into an inspiring new direction.
Be sure to give the finished track a listen once you've watched the video tutorial, it's a pretty tasty slice of Downtempo action!
Giving Loops & Samples Your Own Twist
Josh uses Push in his video to quickly create new rhythmic patterns on the fly, which of course you could substitute for your own MIDI controller. Here's a list of some of the tricks he used to put his own twist on the drums, bass, synths and guitar loops he selected from Float:
using time and pitch shifting to give a loop a different vibe, such as lowering a drum loop down the octave to make it sound lazier




using MIDI to trigger slices of a loop, rearranging it to suit your own style




inserting loop points midway through a loop to sample its tone and texture, without having to work with only the notes present in the loop itself




subtle tuning to make the loop or sample work harmonically with the other sounds in the

project




low-pass filtering and MIDI gating a loop to give it a mellower edge, whilst taking advantage of its internal enveloping and modulations



Blasé By Josh Spoon
Here's Josh's finished track, packed with chilled rhythm and sleepy melody!