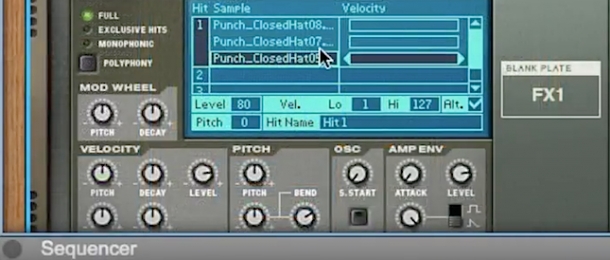 Historically, one of the most infamous problems producers faced when it came to using samplers and sequencers was what I call the "machine gun effect".
This effect results from the repeated triggering of the same sample or drum sound, producing a rigid, lifeless and robotic quality, which is a far cry from the expressive, intuitive playing of real musicians.
Modern samplers often come equipped with tools to combat this but the machine gun effect still somehow manages to plague a portion of the electronic music made today - cast those worries asunder however, because today our man in the production field, Flying Soulo, is going to show you how to program natural and characterful hi hat patterns in Reason using nothing other than a few samples and the Alligator sequencer device!
Electronic Meets Organic
Layering similar sounding samples and setting your sampler to step through them sequentially or randomly, instantly gives your beats a more organic feel but Flying Soulo goes one step further in his video to show you how you can use Alligator to sequence entire percussive patterns with just a little automation.
Watch, learn and enjoy - take it away Mr. Soulo!