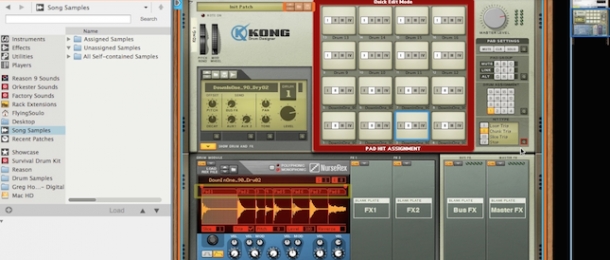 Welcome to the second entry in our guest video tutorial series! As with our first entry, this video comes to you directly from the mind of production supremo, Flying Soulo, this time exploring the slicing and layering capabilities of both REX2 loops and the Reason DAW.

Using a REX loop from our Punch - Live Hip Hop Drums release, the video shows you how to map the various slices contained within to different pads of the Kong sampler. This allows for effortless resequencing of the original drum pattern, either by drawing in your own MIDI pattern or playing and recording a new loop using your MIDI controller.
Once a brand new rhythmic pattern has been created, the video then details how to use some simple CV routing to trigger different samples using single Kong pads, layering up the respective REX slices to produce a deeper, fuller drum sound.
It's easy to do, is totally flexible and will work wonders on the depth and punch of your drums. Need we say more'! Take it away Flying Soulo: