Pack Contents
53 Kick Drum Samples
37 Snare Drum Samples
48 Hi Hat Samples (Open & Closed)
21 Cymbal Samples (Crashes & Rides)
67 Percussion Samples (Shakers, Rims, Clave, Cowbells, Congas, Timbales & more)
29 Tom Samples
15 Clap Samples
45 Layered Drum Samples (Kicks, Snares, Hi Hats & Claps)
37 Echo Drum Samples (driven through a tape delay pedal)
29 Space Drum Samples (driven through guitar amp effects)
381 Drum Machine Samples
12 Drum Kit Sampler Patches
5 MIDI Files
TR505, 808, 909, Alesis HR16 & Korg Volca Beats Drum Machines Sampled
Reviews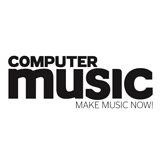 "super-saturated kicks, snares, claps...it all comes together beautifully"
Featured In
Ask a Question
Amplify
Driven Drum Samples
A wall of blinking amplifiers sits on the stage before you as the lights dim and an electric pulse ripples through the expectant crowd around you - the pure joy of noisy, amplified sound rings out in our latest release, Amplify - Driven Drum Samples!
This thumping, royalty-free collection of 381 drum machine samples is the result of lengthy sessions in our sound lab, driving the prizes of our vintage drum machine collection through guitar amps and pedals to produce a library bursting with grit, character and punch.
From the earth-shaking, low-end rumble of a classic 808 kick drum and LoFi snap of crunchy 505 claps, to the shattering, explosive sound of a 909 snare driven through an all-analog guitar pedal chain, this collection of drum mayhem will deliver layers of deeply distinctive fizz, bang and boom direct to your next rhythm.
Every sample in the selection has been run through our custom setup of tape delay and distortion pedals, blasting through a 65W Roland amplifier and captured in all their pristine glory with our go-to condenser mic and effects chain.
Our classic TR505, 808, 909, Korg Volca Beats and Alesis HR16 drum machines have all been given the amplifier treatment, producing this truly impactful choice of razor-sharp cymbal hits, quaking drums and powerful percussion samples.
Alongside the drum samples themselves sits 12 drum kit sampler patches for Ableton Live, Logic Pro and Reason, effortlessly mixing and matching the raw material into ready-to-go instruments that you can begin building dynamic beats with the instant after download.
Crank the volume to 11 and get ready to bring the noise - plug in and download Amplify - Drum Machine Samples now!
Format Contents
Click on your preferred format to view contents - all are included in your purchase.
WAV Samples

(compatible with all major DAWs/software)

381 WAV Drum Samples
10 Kong Drum Kits
5 Combinator Patches
2 NN-XT Patches
5 MIDI Files

381 WAV Drum Samples
12 EXS24 Instruments
4 Channel Strip Settings
5 MIDI Files
1 Logic X Project

381 WAV Drum Samples
12 DirectWave Kit Patches
5 MIDI Files

381 WAV Drum Samples
12 Drum Racks
4 Effects Racks
5 MIDI Files
1 Live 10 Project File*

*Please update to the latest version of Live to ensure compatibility with the racks & project (samples useable in any version of Live)
Ask a Question
If you have a question about this pack, please fill in the form below.
Related Packs