Pack Contents
102 Kick Drum Samples
64 Snare Drum Samples
87 Hi Hat Samples (Open & Closed)
44 Clap Samples
67 Percussion Samples (Glitches, Impacts, Rasps & More)
29 Rimshot Samples
27 Crash Samples
420 Drum Samples
15 Drum Kit Sampler Patches
5 Channel Strip Presets
Reviews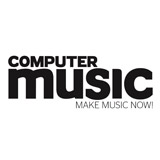 "From metallic rimshots to thunderous crashes, they all pack a smoggy punch"
Ask a Question
Bolt
Industrial Drum Samples
Spitting pools of white hot metal, rattling turbines and pounding pile drivers; the clanging atmospherics of the factory floor combine with the power and sheer grunt of drum machines in our latest release, the thundering Bolt - Industrial Drum Samples!
Bursting with low-end thump, bristling punch and shattering impact, this behemoth of a sound pack comprises 420 royalty-free drum samples dripping with the heat and gritty texture of the furnace.
Electromagnetic oscillations, underwater disturbances and field recordings teeming with detail collide with meticulously recorded vintage drum machine sounds in this selection of sonic firepower, forming a menacing concoction of deeply characterful and distinctive drum sound design.
A bumper choice of 102 filthy, booming kick samples, 64 crunchy snares and 87 incisive hi hats will provide your beats with a heavy-duty foundation, whilst 44 cutting claps, 29 ricocheting rim shots and a panoply of  67 abrasive percussion sounds deliver that special dimension to make your rhythms stand tall above the crowd.
With an array of 15 judiciously assembled drum kit sampler patches and 5 utilitarian channel strip presets completing the set, this pack will have you constructing monumental sound structures within your DAW straight after download.
Strap your hard hat on and brace for impact - download Bolt - Industrial Drum Samples today and be sure to take cover before pressing play!
Format Contents
Click on your preferred format to view contents - all are included in your purchase.
WAV Samples

(compatible with all major DAWs/software)

420 WAV Drum Samples
15 Kong Drum Kits
5 Combinator Patches
4 NN-XT Patches

420 WAV Drum Samples
18 EXS24 Instruments
5 Channel Strip Settings

420 WAV Drum Samples
18 Drum Racks
5 Audio Effects Racks
1 Live 10 Project File*

*Please update to the latest version of Live to ensure compatibility with the racks & project (samples useable in any version of Live)
Ask a Question
If you have a question about this pack, please fill in the form below.
Related Packs