Pack Contents
10 Bass Presets




10 Synth Chord Presets




8 Synth Lead Presets




7 Pad Presets




6 Arp Synth Presets




6 SFX Presets




3 Gated Synth Presets




5 Kick Drum Presets




5 Snare Drum Presets
50 MIDI Loops (Key-Labelled)
Reviews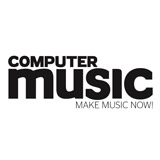 "The programmer's skill is evident throughout, from the beefy basses to funky gated patterns"
Ask a Question
Deep Instinct
Sylenth1 House Presets
Join us on a deep, revitalising trip from warm, burnt-out House through to euphoric Mainroom, taking in mesmeric Deep House and jagged, dusty Tech House along the way - welcome to the polychromatic sound of Deep Instinct - Sylenth1 House Presets, steeped in rich sonic character and sumptuously organic detail!
Bursting with 60 House Synth Presets of startling variety and flavour, this sound pack will kit out your Sylenth plugin with whole new dimensions of analog-style synth magic. From rolling Sub Bass patches, towering, prismatic Synth Chords, gliding Pads, captivating Synth Leads, spiralling Arps, sweeping transition SFX and more, these sounds will bathe your productions in crystal-clear, ocean-deep House vibe.
Sylenth1's celebrated analog-style sound has been pushed to new limits with this release, with LFO chains tweaked, filter envelopes sculpted, phase-shifting employed and voice tunings, cut-offs and resonances programmed to glide and pulsate with internal life.
Alongside the synth presets, we've also included 5 banging kick drum and 5 snare drum presets, putting all of Sylenth1's awesome synthesis control at your fingertips to tweak your drum sound to perfection. 50 key-labelled House MIDI Loops round out the collection, accompanying each and every Sylenth synth patch to give you instant ammunition for creating new music.
Introduce a 6th sense deep within your music - allow instinct to take over and let Deep Instinct - Sylenth1 House Presets take your music to House heaven!
Format Contents
Click on your preferred format to view contents - all are included in your purchase.
*Please make sure you've updated Sylenth1 to version 2.0 to use these presets
Ask a Question
If you have a question about this pack, please fill in the form below.
Related Packs