Pack Contents
19 Bass Synth & Guitar Loops

15 Electric Guitar Loops

46 Synth & Instrument Loops (Leads, Keys, Arps, Tuned Percussion, Orchestral & more)

44 Drum Loops (Kicks, Tops & Drum Machine Grooves)

31 Percussion Loops (Shaker, Tambourine, Cymbals & Found Sounds)
11 Kick Samples

19 Snare & Clap Samples

19 Hi Hat Samples (Open & Closed)

40 Percussion Samples (Tambourines, Shakers, Rims & Cymbals)
55 Synth & Guitar Tail Samples

87 MIDI Loops (Key & Tempo-Labelled)
386 Files In Total
445MB (unzipped)
Reviews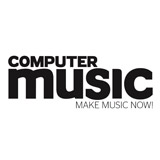 "There are ad hoc treasures to be plundered, particularly among the percussion loops"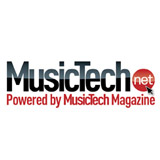 "A beautiful-sounding set of twinkling arps, guitars & instruments for a variety of genres"
Featured In
Ask a Question
Outlook
Electronic Loops & Samples
"A beautiful-sounding set of twinkling arps, guitars & instruments for a variety of genres"
- MusicTech Mag
Prepare to take your productions on a whirlwind tour round the globe - introducing the sumptuously cinematic Outlook - Electronic Loops & Samples, bagged, strapped and checked in with 445MB of royalty-free sounds combining glisteningly organic percussion with instrumental recordings and rattling drum machine grooves!
Pop open this heavyweight trunk of sonic survival tools and you'll find a treasure trove of rich instrumentation and careful sound design. 
The very centrepiece of this release is a pristine, far-reaching palette of 155 tempo-synchronised music loops, from delicate orchestral melodies and soaring synth leads to thoughtful electric guitar riffs, evocative bass guitar lines, soulful electric piano chords, exotic percussion and intricate drum grooves.
The core concept of this sound pack brings together the delicate sweetness of orchestral and acoustic instrumental playing, with the hypnotic power and depth of analog synths - a heady concoction of sonorous music production fuel that will bring a magisterial edge to any Downtempo, House, Hip Hop, Pop or R&B production you care to try it within!
Alongside the loops are a choice range of 89 drum and percussion samples, captured from a wide pool of sources from analog drum machines right through to found percussion recordings. 
Finishing things off are 87 key and tempo-labelled MIDI files, bursting with shimmering melodies, driving basslines and energetic rhythms, as well as 55 synth and guitar tail samples, which you can use to pair up with your chosen loop to bring it to a smooth, natural decay in your session.
Pack your bags, fold up your map and open your mind - let Outlook - Electronic Loops & Samples start you on your journey today!
Format Contents
Click on your preferred format to view contents - all are included in your purchase.
WAV Samples

(compatible with all major DAWs/software)

155 Acid WAV Loops

55 Acid WAV Tail Samples

REX2 Loops

(compatible with Reason & other DAWs)

155 REX2 Loops

55 REX2 Tail Samples

155 WAV Loops

55 WAV Tail Samples

155 REX2 Loops

155 REX2 Tail Samples

22 Dr. Octo REX Patches

87 MIDI Files


155 WAV Loops
55 WAV Tail Samples

10 Live 9 Projects*
87 MIDI Files

*Please make sure you've updated to the latest version of Live to use these projects.
Ask a Question
If you have a question about this pack, please fill in the form below.
Related Packs