Pack Contents
6 Bass Sampler Instruments
6 Lead Sampler Instruments
5 Pad Sampler Instruments
4 Synth Sampler Instruments
3 Sub Sampler Instruments
3 Ambiance Sampler Instruments
3 Arp Sampler Instruments
6 Drum Loops (Main Grooves)
6 Hi Hat Loops
6 Percussion Loops
6 SFX Loops
6 Noise Loops
30 MIDI Loops
6 DAW Projects
5 Channel Strips
Instruments Based on 360 Samples
405MB (unzipped)
Reviews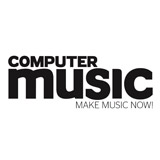 "The instruments successfully achieve a tasteful combination of prettiness, dirt and darkness"
Ask a Question
Slipstream
Ambient Instruments & Loops
The distant sound of droning machines disturbing the cool night air; an enveloping wash of warm synth tones lighting up a corner of an empty room; playful dances of captivating sound and light encircling all around, suddenly fading only to gracefully emerge again - these are sonic scenes conjured by the patches and samples included in our latest release, the sumptuous Slipstream - Ambient Instruments & Loops!
A rich panoply of floating, organic sound awaits you in this deeply textured set of Ambient music production tools. Peer inside and you'll discover 30 flexible, fully playable Sampler Instruments, spanning earth-shaking Subs and Basses, drifting Ambiances, shimmering Pads, classic, analog-style Synths, flickering Arps and spiralling, soaring Lead patches. 
Ready and waiting to be fired up within your favourite DAW, we've built these instruments from 360 carefully designed, processed and layered samples. From location sound recordings and cutting-edge spectral processing to sampling our beloved synth collection, we've made use of a super-wide range of material to craft these nuanced sampler patches, playable across 3 octaves of your MIDI keyboard and piano roll.
Alongside the instruments, we've also created 30 delicately poised Music Loops ranging from subtle Drum patterns, scintillating Hi Hats, kinetic Percussion, textural SFX and depth-defying washes of colourful Noise. 
All the above material comes fully arranged within 6 DAW Projects ready to load up inside your software, making use of 30 additional MIDI Loops to trigger and control the sampler instruments with. As a final bonus, we've also included 5 channel strip presets for each format too, offering you instant processing controls to effortlessly blend and bend the sounds to make them your own.
Take control of the texture, tone and atmosphere in your music and journey through rolling, cinematic soundscapes - download Slipstream - Ambient Instruments & Loops to transport you there!
Format Contents
Click on your preferred format to view contents - all are included in your purchase.
WAV Samples

(compatible with all major DAWs/software)

360 WAV Samples*
30 Acid WAV Loops

*Please note this version contains synth samples only and no sampler instruments

30 Combinator Instruments
30 NN-XT Instruments
360 WAV Samples

30 REX2 Loops
30 WAV Loops

6 Dr. Octo Rex Patches
5 Combinator Insert FX Patches

30 MIDI Loops
6 Song Files

30 EXS24 Instruments

30 Acid WAV Loops

6 Project Files

5 Channel Strip Settings

30 Instrument Racks

30 WAV Loops

6 Live Sets

5 Audio Effect Racks*

*Please make sure you've updated to Live 9.6.1 or newer to use these presets
Ask a Question
If you have a question about this pack, please fill in the form below.
Related Packs