Pack Contents
10 Bass Presets

8 Gated Synth Presets

8 Lead Synth Presets

10 Pad Presets

5 Texture Presets

3 Arp Presets

3 Pluck Presets

3 Melodic Synth Presets
5 Custom Noise Samples

22 Drum Loops (Kicks & Top Drums)

64 MIDI Loops (Key & Tempo-Labelled)

Reviews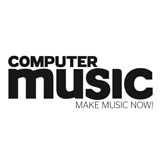 "Dusty and evocative - there's real imagination on display in [these] patches"
Ask a Question
Summit
Serum Electronic Presets
Ascend each snow-capped ridge as you climb upwards, until finally you conquer the highest peak itself with our latest set of swirling Downtempo synth magic, Summit - Serum Electronic Presets!
Here you will find 50 custom designed, royalty-free .fxp presets for the Xfer Serum soft synth, a collection packed to the brim with breezy pads, soaring synth leads, thundering basses, cascading arps, thunder-clap plucks and roaring noise textures.
Blending the woozy, meandering warmth of vintage analog synths with the razor-sharp precision and ultra-high spectral definition of today's cutting-edge synthesis technology, this synth patch library takes in a wealth of Downtempo delights and the energy of Electronica across its expansive set of finely-tuned sounds.
With 5 texture presets built from our own custom vinyl noise samples added to the mix, you can be sure this sound selection strikes a perfect balance between the haze of retro hardware and the shining fidelity of digital processing - all 4 macro controls are assigned for each preset included, delivering extended flexibility also.
Accompanying the presets are 22 full-fat drum loops, loaded with Downtempo depth and punch, as well as a full complement of 64 MIDI files spanning basslines, chord progressions and melodies - perfect for kick-starting your next DAW session.
It's time to take in the view - take your music straight to the very top of the mountain with Summit - Serum Electronic Presets today!
Format Contents
Click on your preferred format to view contents - all are included in your purchase.
50 .fxp Files*
5 WAV Noise Samples
22 Acid WAV Drum Loops
64 MIDI Files

*Please update Serum to the latest version to make sure you can use these presets with your synth
Ask a Question
If you have a question about this pack, please fill in the form below.
Related Packs