Pack Contents
50 Texture Presets (Granular, Tonal & Noise)

5 Synth Lead Presets

3 Pad Presets

2 Bass Presets

2 Drone Presets

3 SFX Presets
50 Custom Noise Samples (Granular Synthesis, Field Recordings & Drones)

13 Custom Wavetables (Analog & Digital Synths)

22 MIDI Loops (Key-Labelled)

Reviews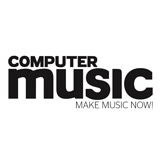 "An enthralling collection of glowing crackles, shifting environments and gently forceful waves"
Featured In
Ask a Question
Touch
Serum Texture Presets
Rustling grains of sound that flicker between your speakers like leaping embers; powerful waves of noise that crash and break into shimmering splinters; serene jets of glistening synth tones, hovering far and high - you'll find all this and more in our latest cinematic production toolkit, the deftly tactile Touch - Serum Texture Presets!

Packing 65 bustling .fxp presets for Xfer Records' Serum into one simmering collection, we've built this patch library from the ground up using 13 custom wavetables and the jewel in the pack's crown - 50 spectrally rich, intricately textured noise samples.
With sample sources ranging from analog synths drones and fraying noise generators, to waves of fracturing granular synthesis and busy elemental field recordings, this deeply atmospheric selection of presets for you soft synth is as diverse and versatile as Cinema itself!
Each noise sample has been worked into its own bespoke preset, from rough to smooth, dense to sparse and monumental to minute, offering up an extensive host of scintillating textures that wander and meander as long as you hold down your keys.
A choice palette of 15 bass, pad, synth lead and drone presets completes the set, utilising their own custom wavetables as well as a number of the noises presented in the texture presets. Every patch comes with all 4 macros pre-assigned for instant tweakability also.
Completing the pack are 22 key-labelled MIDI loops, ideal for use as track starters or for developing the ideas heard in the demo above. From Ambient and Downtempo House to soundtracking, Experimental Pop and beyond, these presets will light the fire of your creativity regardless of genre.
Spread your arms and feel the sound fill your headspace with dark, light and every shade in between - begin your journey and download Touch - Serum Texture Presets now!
Format Contents
Click on your preferred format to view contents - all are included in your purchase.
65 .fxp Files*
50 WAV Noise Samples
13 WAV Wavetables
22 MIDI Files

*Please update Serum to the latest version to make sure you can use these presets with your synth
Ask a Question
If you have a question about this pack, please fill in the form below.
Related Packs