Pack Contents
75 Kick Samples

73 Snare Samples

75 Hi Hat Samples (Open & Closed)

42 Clap Samples

30 Tom Samples

15 Rim Samples

15 Shaker Samples

15 Crash Cymbal Samples
15 Drum Kit Sampler Patches

5 Channel Strip Settings
340 Drum Samples in Total
Reviews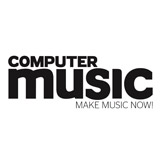 "...an affordable, worthwhile addition to any electronic producer's arsenal"
Featured In
Ask a Question
Bursting with the deep punch of classic analog drum machine circuitry and veiled in the smoky atmosphere of richly textural field recordings, Vapour - Drum Samples delivers 340 effortlessly versatile, powerful and unconventional percussive impacts for your next rhythm!
This royalty-free percussive powerhouse throws new light on the sound of vintage hardware, by carefully layering retro drum hits with the subtle ambience of field recordings, the grit of granular synthesis and unpredictability of circuit-bending to produce a distinctly characterful and usable drum sample selection.
Sift through this dense sonic collection and you'll uncover 75 quaking, explosive kicks, 73 cracking snares, 42 stinging claps and 30 bellowing toms, alongside 75 rustling hi hats, 15 crisp rims, 15 rasping shakers and 15 shimmeringly resonant crashes.
With the entire sound set run through our bespoke signal processing chain cloaked with the warmth of tube-style saturation, these drum samples will slice through any mix and bring their own dusty personality to your beatmaking, no matter the genre.
As with all our drum sample libraries, we've included a handy batch of 15 pre-mixed and matched drum kit sampler presets for your favourite DAW. These kits allow you to start building your next rhythm moments after download, with an additional 5 custom channel strip settings providing you with instant modulation options.
From the silvery mists of a forest at dawn to the endless rumble of the city's night-scape, introduce some atmosphere into your next drum pattern - download Vapour - Drum Samples now!
Format Contents
Click on your preferred format to view contents - all are included in your purchase.
WAV Samples

(compatible with all major DAWs/software)

15 Kong Kits
3 NN-XT Sampler Patches
5 Combinator Effect Patches

18 EXS24 Sampler Patches
5 Channel Strip Settings

18 DirectWave Kit Patches

18 Drum Racks
5 Audio Effect Racks
Ask a Question
If you have a question about this pack, please fill in the form below.
Related Packs