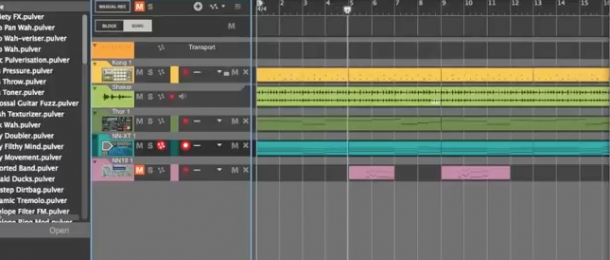 Picture the scene: you're in the studio and the bass is bouncing, synths are soaring high and the SFX are swirling things up into a frenzy but for some frustrating reason that you just can't get to the bottom of, the drums just aren't cutting it in the mix. Sound familiar' Then we've got the Reason video tutorial for you!

Our resident production maestro Flying Soulo is back in the hotseat to show you 3 neat tricks to help boost and bolster your drums inside Reason, using the ultra-flexible Pulverizer device.
From adding just a little sheen and sizzle to the top end of your hi hats, to all-out punch and thump when thrown on a drum bus, this little beauty of a distortion unit is much more than meets the eye.
Using a handful of sounds from our Hybrid Drums release in his demonstration, we'll leave it to Flying Soulo to tell all: