Pack Contents
79 Kick Samples




70 Snare Samples




78 Hi Hat Samples (Closed & Open)




28 Clap Samples




31 Snare Rim Samples




52 Tom Samples (High, Mid & Low)




38 Cymbal Samples (Ride & Crash)




84 Percussion Samples (Bongo, Cow Bell, Shaker, Clave & Timbale)
12 Drum Kit Sampler Patches
TR505, TR808, TR909 & Toy Keyboard Sampled

460 Drum Samples in Total
Reviews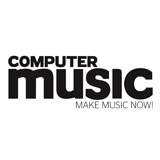 "...the recordings are great, lending the pack a high degree of versatility"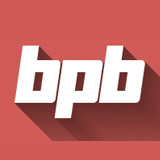 "An excellent quality sample pack full of original character"
Featured In
Ask a Question
Beat
Drum Machine Samples
It's finally here - Beat - Drum Machine Samples is our biggest ever drum sample library and it comes crashing out of the analog era to deliver a collective drum sound of vintage character, razor-sharp attack and ultra-modern punch!
Weighing in at a whopping 460 Drum Samples strong, we've delved deep into our vintage drum machine lab to deep-sample 4 of our very favourite rhythm machines - enter the pure, unadulterated punch of the TR505, world-famous, ultra-low boom of the TR808, crisp, classic thump of the TR909 and finally, the crunchy, joyously 12-bit drum sound of our beloved Casio toy keyboard!
We've lovingly captured every celebrated nuance of these classic digital and analog drum machines, from the clicky kick and deep toms of the 505 and the subsonic rumble of the 808 through to the energetic pulse of the 909 and sweet pop of the Casio keyboard.
Providing you with 3 complete sections of rhythmical propulsion for your next beat, the collection contains a folder of slamming, Processed Samples treated with our ever-expanding effects chain, a folder of carefully-matched, explosively powerful Layered Samples and finally the raw drum machine samples themselves.
The Layered Samples folder centres around 4 different genre-orientated drum sounds, featuring deliciously driven LA Beats-style drums, crushed Chillwave, thumping House and edgy Hip Hop samples.
Alongside the drum machine samples themselves are 12 Drum Kit Sampler Patches for your favourite DAW, precision mixed, matched and choke-assigned for instant use in your productions after download. Adding to the genres above, we've curated each drum kit to perfectly suit Synthwave, Trap, Techno and LoFi styles, as well as offering you raw 505, 909, toy keyboard and 808 drum patches.
Transform your drum sound into a punchy, powerful engine of purest rhythmic inspiration - download Beat - Drum Machine Samples now!
Format Contents
Click on your preferred format to view contents - all are included in your purchase.
WAV Samples

(compatible with all major DAWs/software)

460 WAV Samples




12 MIDI Loops




460 WAV Samples
12 MIDI Loops

12 Kong Kits
4 Combinator Effect Patches*

*Please make sure you've updated to the latest version of Reason to use this ReFill

460 WAV Samples
12 MIDI Loops

12 EXS24 Sampler Instruments
5 Channel Strip Settings
Logic 9 & X Demo Projects

460 WAV Samples
12 MIDI Loops

12 DirectWave Patches
1 DirectWave Kit Bank

460 WAV Samples
12 MIDI Loops

12 Drum Racks
5 Audio Effect Racks
1 Ableton Live 9 Demo Project*

*Please make sure you've updated to the latest version of Ableton Live to use these presets
Ask a Question
If you have a question about this pack, please fill in the form below.
Related Packs