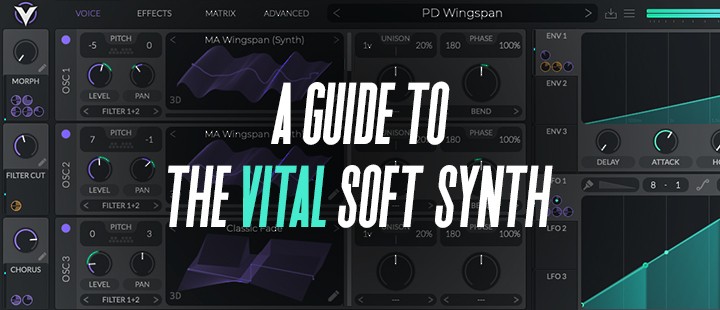 As well as producing loop and sample packs for various genres here at ModeAudio, those of you familiar with our work will know about our diverse range of synth presets.
Our eclectic collection centres mostly around Xfer Records' Serum, and the iconic Massive synth from Native Instruments, but today we're happy to be extending our roster with a new player in town: Vital.
There are many things to say about Vital, but in a nutshell, this Matt Tytel creation may well take the crown for THE best FREE soft synth currently on the market.
That's right, there is a free edition of this nifty synth, which actually includes all of the core functionality of Vital! There are also paid editions, offering more presets and wavetables, but in reality the free version is all you'll need - as well as a pack of our custom presets of course!
So if you're looking to expand your studio arsenal with a new heavy hitting wavetable synthesizer, look no further. Those familiar with Serum will also find their skills transfer over rather quickly, with lots of similarities in design and setup.
Let's take a look at some of Vital's key features using some patches from our initial set of richly atmospheric sounds for the synth, First Light - Vital Ambient Presets:
Wavetable Oscillators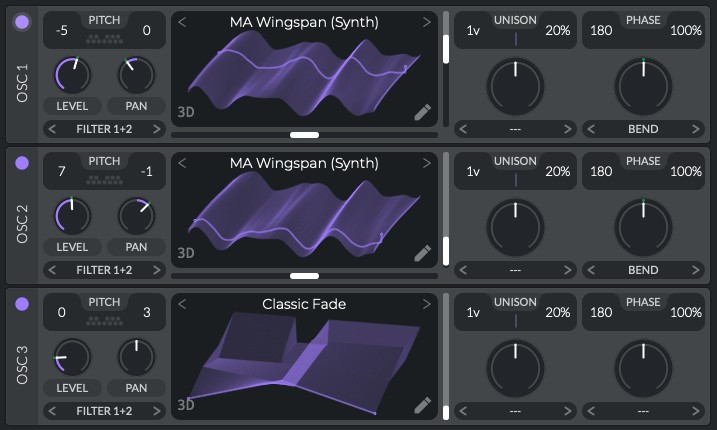 The core driver of sound is a trio of high-quality wavetable oscillators, each with waveshaping and distortion capabilities. You can choose from a number of stock wavetables, or create your own like you can in Serum.
Here's our 'PD Wingspan' pad preset where we've combined a stock wavetable with our custom 'MA Wingspan' wavetable - volume, pitch and panning are varied, along with WT-position and distortion modulation, to give a rich, morphing sound:
Sample Slot

Vital's sample slot is analogous to Serum's 'Noise' functionality. Here we can load up a texture sample and add some truly unique character to our synth sounds.
Our 'TXTR Pseudonym' preset uses the SMP options to pitch map our sample, and loop endlessly with varied starting points, to maximise textural variety:
Filters

Once you have your oscillators and sample ready, you can choose to route them through 2 separate filters, each with a massive 32 filter types.
The combinations are virtually endless here, and it goes without saying that all filter parameters can be controlled via modulation for more sound-shifting flavours.
Modulation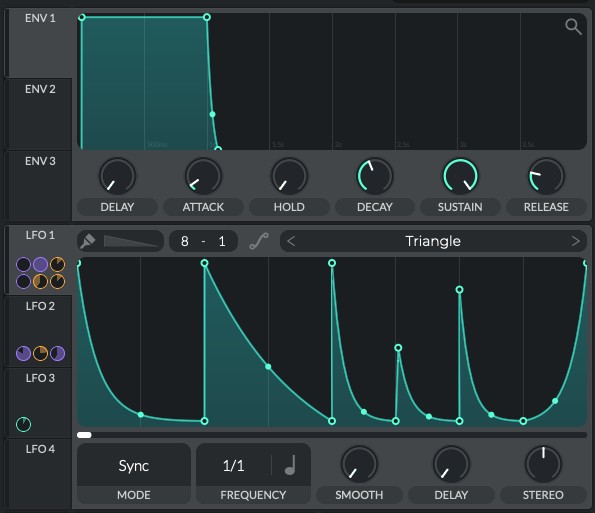 With 3 envelopes and 4 LFOs with 6 modes, sounds can be sculpted in a plethora of ways via automated parameter control.
Draw in your shapes directly or load up an LFO preset, and adjust your frequency mode if you want rhythmic modulation in time with your beats.
Here's our 'SEQ Noise Regiment' preset which demonstrates the delicious rhythmic possibilities of LFO modulation, where we have LFO3 manipulating the tempo of LFO1 to add variety to our rhythm:

Several other modulation options, such as note velocity, note pressure, mod wheel and randomisers are also available, if you can't get enough.
The randomisers are great for creating textures and atmospheric movement, and hooking up velocity and pressure to filter and fx parameters, as well as wave morphing, can give really expressive qualities to your sound.
Here's our 'SYN Mast' synth preset which puts it all together:
FX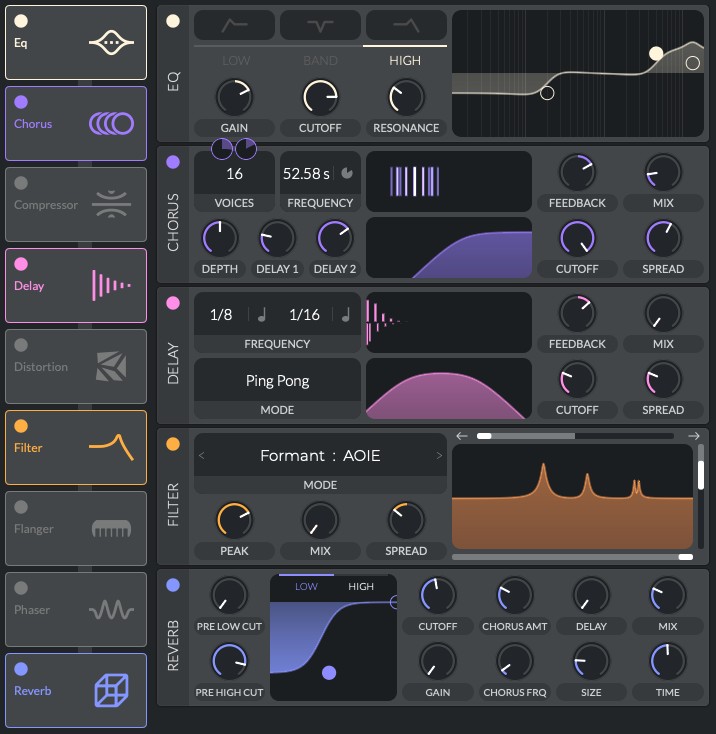 Once we have our 'Voice' section sorted, we can move onto the 'Effects' rack, where we can stack any combo of 9 eclectic fx to really finesse our sound.
Of course, virtually all fx parameters are available for modulation mapping, just like in our 'SEQ Pitter' preset, where features of the delay, filter and eq are subtly morphed to bring spectral interest to the pattern:
Macros

The Macro section gives us 4 rotary knobs that we can assign to multiple parameters of our choice, whether that be a WT-position, an FX level, or an LFO speed.
It's usually a good idea to assign these knobs to a hardware MIDI controller too, so you can tweak your sounds in real-time as you play.
Macros are great for setting up ways to really twist your synth sounds into oblivion, or you can opt for more subtle expression like our 'SYN Green Eyes' preset:
Contender For The Crown?
Of course, there are many more features to explore in the Vital synth, and the selection of advanced features on offer is incredible for a free product.
The user interface and animation looks fantastic, and if you didn't know any better, next to Serum you wouldn't think this is the free synth!
We're looking forward to diving deeper into this new kid on the block, and really pushing it to the limit.
Download the Vital free edition here and pick up some free presets from our inaugural pack First Light - Vital Ambient Presets, down below!