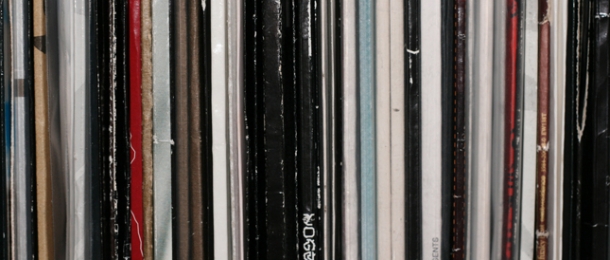 The close of 2013 is upon us and it's a time when many feel it appropriate to look back on the year in music. Has it been vintage, a year full of brilliant, inspirational bangers' Or, conversely, has it been a year of sonic sludge and heartless clangers'
Whilst a bit of both will always be in evidence, the true answer to that question will undoubtedly depend on your musical outlook. Thankfully, we at ModeAudio feel unwaveringly that 2013 has been good to us. This year has seen some truly astonishing music hit our shelves and iPods, with the diversity of musical influences and possibilities of technology spinning ever greater stylistic webs.
So after much deliberation, soul searching and internal debate, we've managed to edit out the duds and leave you with a selection of only the best music this year has had to give. We humbly present to you a rundown of our 5 very favourite releases of 2013 - here's to another year of classic tunes!
4. Oneohtrix Point Never - R Plus Seven
Oneohtrix Point Never's debut release for the esteemed Warp records sought to shore up the American's reputation as one of the most unique and innovative voices in electronic music. If you ask us, he achieved this with some style, gracing our speakers with a strange and alluring mix of the old and new. Vintage yet cutting edge, rigid yet amorphous, this is an album full of blissful musical contrast.
3. Boards of Canada - Tomorrow's Harvest
The much anticipated return of Scotland's finest electronic outfit thankfully did not disappoint, delivering us another trunk of exquisitely constructed, hazy ambitronica. BoC's signature style is all over this album, from sampled infomercials and ancient synths to dusty rhythms and dense, ambient textures. We just hope they don't leave it so long before the next album this time!
2. James Blake - Overgrown
2013's rightful Mercury Prize winner, James Blake's Overgrown has barely been out of our playlists since its release. Blake's soulful, delicate vocals bring a striking sincerity and emotional depth to his quirky productions, ranging from piano ballads and sparse Dubstep to wonky R&B. This is a subtle yet complex album that delivers more with every listen.
1. Lapalux - Nostalchic
Of all the albums of 2013, it was Londoner Lapalux's debut album on Flying Lotus' Brainfeeder label that spoke to us the most. Gorgeous, analogue synth work, jazzy, soulful harmonies and evocative, intricate field recordings combine to form a sumptuous musical blend that was simply unrivalled this year. Judging by the album's title, it seems Lapalux's goal was to imbue 2013 with a feeling of warm, fuzzy, nostalgia - with Nostalchic, he hit the spot perfectly.