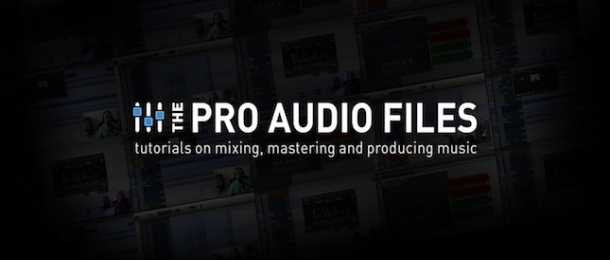 Today, I want to introduce you to an online resource that's authoritative, extensive and free - it's called the Pro Audio Files, and it contains a wealth of info on all things music production from certified experts in the fields of audio engineering and beyond!

Of course, you may already be familiar with this most excellent of tutorial archives, so I've decided to pick 4 articles that I find particularly helpful and inspiring. As a bonus, an author of one of my choices has kindly shared 5 extra tips, expanding on ideas in his original piece and available exclusively to you here!
From helpful thoughts on arranging to tailored uses for compression, the Pro Audio Files is an especially useful resource thanks to its constant emphasis on the ideology of production, as well as the more pragmatic, technical side of things.
Most of my selections below tackle topics I've covered myself in the ModeAudio Magazine, but as I've often argued, it's always worth seeking out other points and view and in any case, music production is a discipline of such depth that there is always more to learn.
In other words, the articles I've chosen will only add to your understanding, rather than contradict it - see for yourself and dig in below!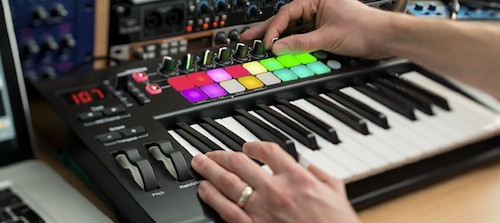 One of the biggest challenges facing producers of electronic music, is how best to go about cultivating a sense of musical expression in both your practice and creative output.
In this first pick from the archives of the Pro Audio Files, producer Ian Vargo tackles this issue head on, exploring methods of making your MIDI programming sound less mechanical and more organic.
Expanding on points also raised in my own Creating Natural Hi Hat Patterns piece, Ian's advice touches on controllers, velocities and even mixing. It's quick, accessible and practical guidance, everything I celebrate the Pro Audio Files for!
Ian kindly offered to expand on the piece for us here, so be sure to read through to the bottom of this article to discover 5 additional and exclusive tips for humanising your MIDI machinations.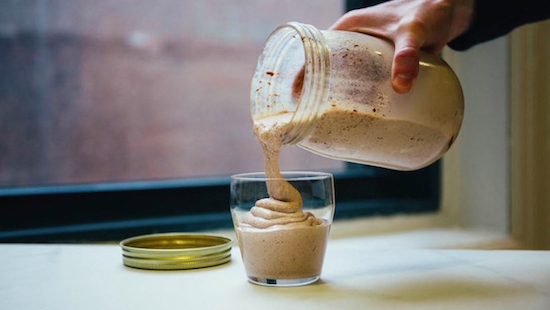 In this tutorial by Grammy nominated audio engineer and Pro Audio Files regular Matthew Weiss, the mixing maestro tackles one of my favourite topics (and one I've also written about before) - how to fatten up a thin-sounding mix.
Too often, producers try to solve the problem of a weak mix by simply throwing more instruments at it, clogging up the melodic, rhythmic and harmonic balance of their music.
Here, Mr. Weiss explores solutions that address both the practical side of production, such as using reverbs and delays, as well as the more holistic, stressing that attitude and approach are just as important as mastery of the tools themselves.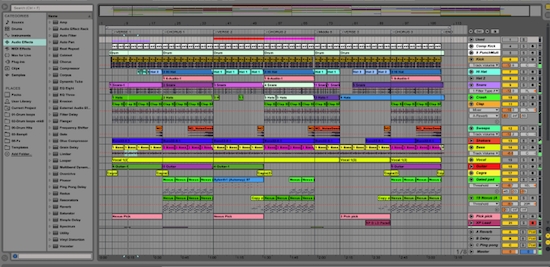 The great thing about the Pro Audio Files is the depth of its content - in this article, Mark Marshall covers rather the opposite problem to that addressed by Matthew Weiss in the article above, namely how to make space in a mix that sounds too cluttered.
The article again chooses to give priority to the thinking process behind production, over the practical process of using plugins and so on, which is of far greater value in my opinion.
Anyone can open up a plugin's manual and learn everything there is to know about its various functions, but what will you really learn about its use within the context of your track?
This is where articles such as Mark's really come in handy - read it, apply his advice and listen as clarity begins to shine through in your music!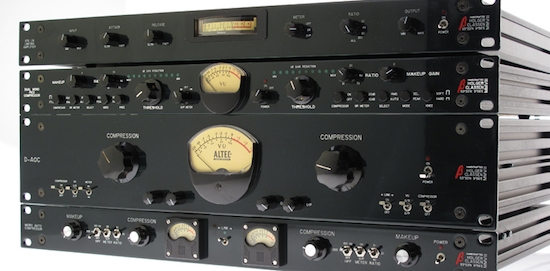 Another entry from Matthew Weiss, this article on all things compression is about as authoritative as you're likely to find.
As a producer of electronic music, it can often be tricky to find advice that is specifically geared towards this side of the musical spectrum. Authorities on the subjects of production, mixing and mastering traditionally come from, well, more traditional backgrounds, making their tips relevant but lacking in areas not encountered by those working primarily with recorded instrumental sounds.
Matthew Weiss however has authored many videos on mixing EDM and Hip Hop, so is well-versed in tailoring his advice to musicians more interested in synths and laptops, rather than guitars and pianos.
Thus, his compression piece contains essential advice on making a part cut through the mix, or pushing your compression to an extreme for giant, Big Beat-style kick drums.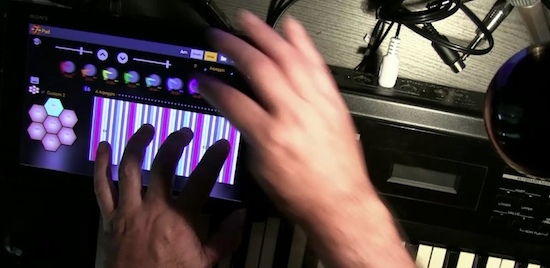 Making MIDI Less MIDI: Bonus Tips From Ian Vargo
1. extend your MIDI mapping: map plugin or virtual instrument parameters to controls on your MIDI controller, beyond the usual filter cutoff modulation, to allow for a further level of expression when playing in parts.
2. explore you quantization options: don't forget that your favourite DAW most likely has groove presets that allow you to quantize your performances in hundreds of unique ways. If you're not feeling inspired, try using a different rhythmic template.
3. make use of additional forms of MIDI expression: a lot of classic synthesizers make use of aftertouch, which essentially allows for a change to the sound when a user further depresses a key after initially pressing it down. Many virtual instruments incorporate this function too - make sure to take advantage of it.
4. mix MIDI parts like any other recording: I actually like to commit my MIDI to Audio. This saves CPU space and additionally allows me to view MIDI parts as if they were no different than recorded audio.
5. pay attention to velocity: each virtual instrument is unique and is going to respond differently to your MIDI input, drum libraries especially. Be ready to adapt to differences in velocities between virtual instruments.
Long Live Expert Advice!
I hope you've enjoyed my article choices from the extensive selection available on the Pro Audio Files - I certainly did way back when I was learning the tools of the trade!
Huge thanks go to the Pro Audio Files and Ian Vargo for their assistance in helping me to put together this article - long may they prosper and help to educate the music producers of today and tomorrow!