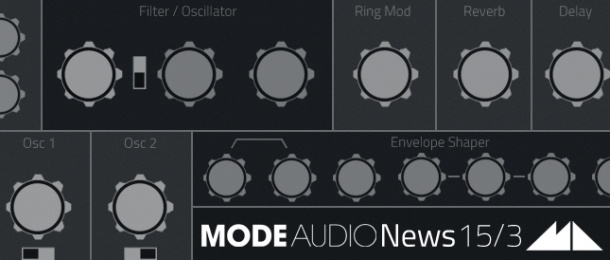 It's been a busy week in the music tech blogosphere as ever, with new mixes, sessions and album streams posted, as well as lots of reporting coming live from Frankfurt's Musikmesse, Europe's equivalent to NAMM. We also loved Dubspot's piece on how to rig your studio up with DIY Ikea hacks. We haven't spent so much time with power tools in years! Dig in below.

So you've got yourself a nice little bedroom studio, with amps and cables resting in every corner, a desk covered in MIDI devices and headphones mixed in with the weekly wash pile. What's missing (other than a vintage Neve console)' Why, it's order, of course! Dubspot bring you this handy guide to crafting storage units, laptop shelves, rack mounts and more out of nothing more than bits of cheap Ikea fodder. Mothers, rejoice!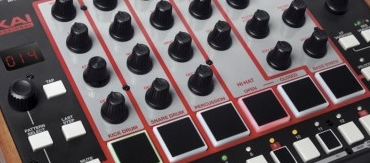 2. Akai Releases New Hybrid Drum/Bass Analogue Synth
No one quite expected this - Akai Pro, known for producing very affordable guitar pedals and MIDI controllers, have just announced plans for a new, all-analogue hybrid drum machine and bass synth at Frankfurt's Musikmesse. 'Rhythm Wolf' contains a 32-step sequencer, 'genuine' MPC pads, a filterable bass oscillator and more - oh, and did we mention it looks great and is only $200' Let's hope your birthday is coming up soon'

3. Stream Deft's Excellent New EP
'Genre-hopper' is a term oft thrown around and rarely deserved - wotnot's Deft is a producer to whom this label not only readily applies, he takes it and fashions it into a veritable music philosophy. Never has this been more the case than with new EP 'Always Greener'. From sketchy, FlyLo influenced opener 'A Little Kiss', through to the sweet house groove of 'Octavia' and dubstep jerk of 'Perky', 'Always Greener' feels like a long, deep, soulful journey into the best bits of the modern electronic music scene. Simply essential listening.

One of our very favourite soft synth developers, synthesis maestro Rob Papen, has updated one of their classic synths to bring it to a brand new audience. Blue 2 takes the best bits from the original Blue and blows them skyward - this time there's more of everything, from oscillators (6!) and filter types (27!) to modulation options and more. Pick the demo up today.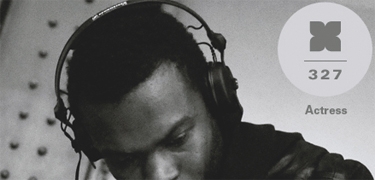 5. Hear Actress Behind The Decks For XLR8R
Hot on the heels of his third (and dare we say it, potentially final') album, Actress takes to the decks for XLR8R's podcast mix series. Mixing in doses of his dark, hazy and skeletal signature sound with moments of uplifting nostalgia, this mix makes for enlightening listening. Try a slice of the dark, dangerous, light and heady, as only Actress can blend them.