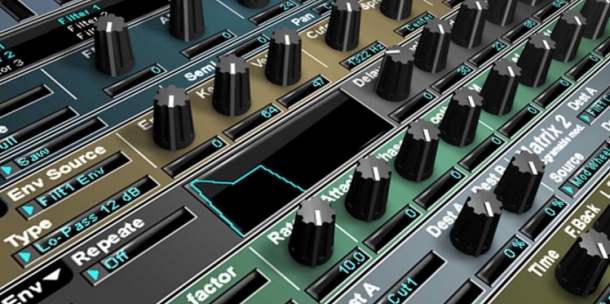 Way back in the day when I was first learning music production, one of the most valuable educational resources open to me was the internet. I'd spend days reading everything I could find about production setups, workflow, mixing and mastering. To this day, with music production basically incorporated into my way of life, there's not much I like more than dipping into the wealth of information available online.
Here, I'll introduce you to some great music production resources I've found to be especially useful recently. The sites listed here cover a vast terrain of knowledge, from DAW tutorials, expert mixing advice and mastering tips, to explorations into avant-garde digital art and quirky music software. Get comfortable and prepare to dig in!
Production Advice - Mastering EQ

Ian Shepherd's excellent Production Advice is a great site packed with loads of intriguing tips on how to mix and master. One article I've found particularly informative is his Mastering EQ piece, offering advice on how to judiciously use EQ when mastering. This is demonstrated as a method to avoid relentless compression and limiting in order to produce decent levels. In particular, I like the way that he treats a snare drum and the miraculous effect it has on the rest of his mastering chain!
Sound On Sound - Frequency Chart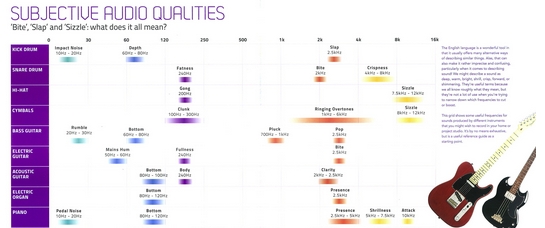 Sound On Sound has long established itself as one of the go to places for all things music production. One resource of theirs I've called on again and again is their audio frequency chart (actually included as a poster in one of the physical issues). The best part about this page is the 'subjective audio qualities' chart, displaying frequency areas associated with desirable musical qualities, listed against some popular instruments. This chart has helped me to quickly identify the frequency areas I want to work on when EQing everything from kicks and snares to bass parts and guitars so many times, that it has become second-nature. SOS, I salute you!
Guide to Free Mac Music Software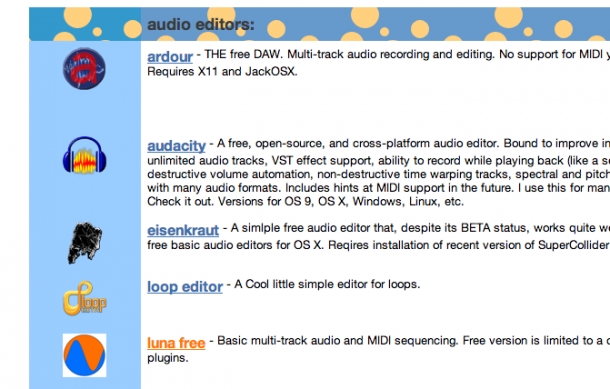 Arvid Tomayko has put together an excellent list of free music editing and processing applications, containing, it must be said, some absolute gems! As well as including some great free alternatives to the top DAWs out there, one of my favourite picks is Eisenkraut - something of a graphic interface for SuperCollider. What's great about Eisenkraut is that it integrates seamlessly with another program called FScape, which is capable of some pretty crazy spectral manipulations and is absolute must for experimental sound design.

Whenever I'm getting to grips with a new DAW or am looking for a fresh approach to one I think I already know well, the first place I look is AskAudio Magazine. AskAudio contains literally hundreds of tutorials on topics spanning just about every single DAW known to man. This is a great resource for filling any gaps in your knowledge as well as getting up to speed with new features and developments. A little time spent here could mean a lot of precious minutes saved the next time you hit the studio!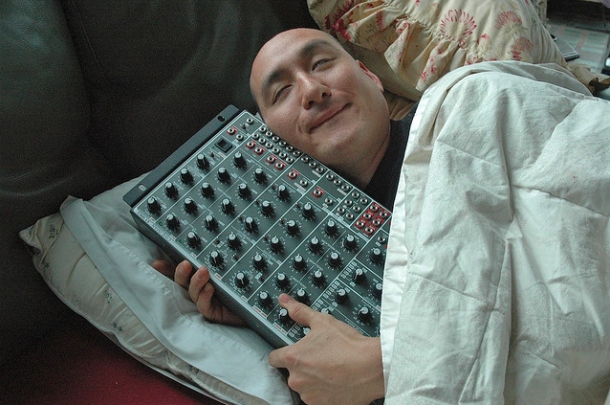 Art + Music + Technology has a page dedicated to some simply engrossing podcasts. They take the form of fascinating interviews with some of the leading lights in multimedia art and digital music, so be prepared for big concepts and grand ideas! I especially enjoyed the discussion with Richard Devine exploring his creative processes (don't worry, he also talks a bit about his gear collection!). A great source of inspiration when you find yourself calling on the same old tricks or running out of new ideas!

Gearank is a brand new resource dedicated to gauging the critical consensus for music technology equipment, from microphones to audio interfaces, mic stands and beyond. Whilst it might not be the most directly inspiring entry listed here, I thought it merited inclusion because let's face it, there's nothing quite like experimenting with a brand new toy to get the creative juices flowing!
Check out our complete set of Production Tips articles here.