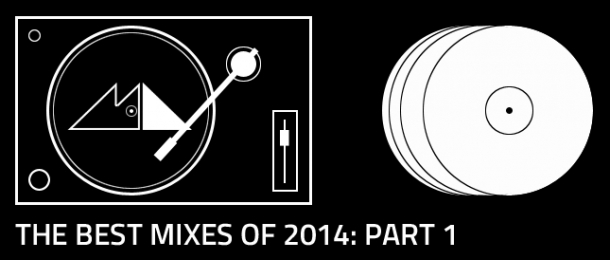 If you're a regular reader of the ModeAudio magazine or keep up with us on Twitter, you'll know we absolutely love our mixes. Not only are they are great place to find out about new music but they're also inspirational resources for learning about electronic music production. It is through listening to great music and trying to imitate the techniques and tricks we hear therein that helps us to learn and grow as producers and the humble DJ mix gives us expertly curated and (often) free access to astounding music with commendable consistency.
In light of our obsession for fantastic new sounds, we've been trawling through the year's offering of electronic mixes so far with glee and joyful abandon, to select our absolute favourites of the first half of 2014. You'll notice that a number of mix sources turn up a few times in our list - we heartily recommend you keep your eyes and hears on these sites for regular doses of fresh new sounds.
The following list is by no means exhaustive and is ranked in no particular order but that's enough babble from us - select a mix, strap on your goggles and dive right in!
http://www.xlr8r.com/podcast/2014/07/submerse
http://www.xlr8r.com/podcast/2014/01/visionist
http://www.factmag.com/2014/05/05/fact-mix-439-lord-of-the-isles/
http://www.factmag.com/2014/03/06/fact-mix-429-leon-vynehall/
https://www.ssense.com/mix/lapalux
http://www.mixcloud.com/corenewsuploads/lone-resident-advisor-podcast-420/
http://www.littlewhiteearbuds.com/podcast/lwe-podcast-198-jacques-greene/#.U8Ws6I1dXIY
http://www.thefader.com/2014/02/25/fader-mix-patten/
Chrome Sparks (The Fader)

http://www.thefader.com/2014/07/01/fader-mix-chrome-sparks/
https://soundcloud.com/brandnewwayo/brand-new-wayo-volume-16