Pack Contents
10 Bass Presets




5 Chord Presets




5 Lead Synth Presets




15 Pad Presets




5 Pluck Synth Presets




10 Classic Synth Presets
50 MIDI Loops (Bass, Synths & Chords)



Reviews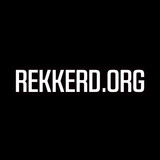 "I love the movement, the slight variations you get when holding a note and the useful macros"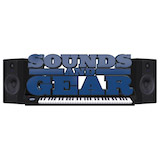 "This is a solid library with a nice amount of character and control over the sounds built in"
Featured In
Ask a Question
Dust Road
Massive Vintage Presets
"I love the movement, the slight variations you get when holding a note and the useful macros"
- Rekkerd
Handmade circuitry, aged and worn over time; filters, oscillators and effects that never quite stay still; glowing output cables, converting energy to heat as well as sound; dust drifting casually down, perfectly mirroring the crumbly, smoky sonic flavour of the technology it so often covers.
There is something intimately beautiful about the worn, scorched sound of analogue technology, so often lacking in digital sound. 
We decided to take on the challenge of turning a digital synth, NI's Massive, into a machine capable of producing retro-infused warmth - "but Massive is a VST, it can't possibly produce a sound like analogue!" we hear you cry. Well, think again!
The frayed, flowing Dust Road - Massive Vintage Presets is the result of our efforts, exploiting Massive's abilities entirely across 50 custom-designed presets, bending pitches, blending waveforms, blurring filters and blitzing standard routings, all to gorgeous effect.
Hear the decayed, constantly-shifting sound of analogue audio come to life, complete with full sound sculpting options. Every macro control of every preset has been hot-wired to give you full access to and control of your sound.
Inspired by vintage film soundtracks, especially those of the sci-fi variety, as well as a host of downtempo, chill-out and ambitronica pioneers, this collection also takes cues from the resurgence of analogue synth sounds in contemporary Dance and EDM. 
The presets each come with a unique MIDI loop totalling 50 files, letting you warm up your music immediately after the pack has downloaded.
Have 50 vintage presets and 50 MIDI loops at your disposal and light a fire of analogue bliss beneath your productions - Dust Road - Massive Vintage Presets contains the kindling and the match!
Format Contents
Click on your preferred format to view contents - all are included in your purchase.
50 .nmsv Presets*
50 MIDI Files

*Please make sure you have updated your version of Massive to 1.3 or newer to use this pack.
Ask a Question
If you have a question about this pack, please fill in the form below.
Related Packs