Pack Contents
15 Synth Lead Presets




12 Bass Presets




12 Pad Synth Presets




5 Arp Synth Presets




8 Synth Chord Presets




6 SFX Presets




12 Drum Synth Presets (Kicks, Snares, Hi Hats & Toms)
70 MIDI Loops (Key Labelled)
12 Kick Samples

6 Snare Samples

8 Tom Samples

4 Hi Hat Samples
Reviews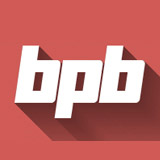 "The attention to detail is powerfully inspiring - a must buy sound bank"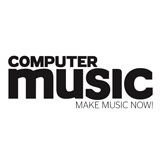 "The patches are excellent, capturing that characteristic retro flavour"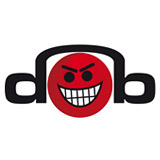 "Really good sounding presets, they really match the theme of the pack"
Ask a Question
Neon Dream
Massive Retro Presets
Slap on your jet-black shades, lace up those hi-top trainers and dive into your glittering red sports car - it's time to hit top-speed and blast your music back to the future with Neon Dream - Massive Retro Presets!
Vibrant, retro 80s character comes pouring out of every fibre and frequency contained within these 70 Bass & Synth Presets, with 70 accompanying, key-labelled MIDI Loops and 30 epic Drum Samples completing this royalty-free Synthwave sound pack.
Glowing with the intense, electric-blue glare of Neo 80s, Synthwave and Computer Funk, the included NI Massive patches range from squelching, cavernous Basses, sparking, fusing Synth Leads, warm, evolving Pads, brooding Chord Synths, hyperactive Arps and splintering SFX Presets.
Subtle tube-modelled drive, the constantly shifting modulation of chorus, wavering pitches, rolling delay lines, thick, resonant low pass filtering, stacks of softly detuned oscillators and more - each and every one of these sounds packs an all-mighty retro punch!
For the first time ever, we've packed in a choice selection of 30 huge synth Drum Samples with this presets pack, spanning towering 80s Kicks, mountainous Snares, sweet Hi Hats and bold, bouncing Toms. That's a whole lot of vintage drum and synth bang for your buck!
As with all our Massive preset releases, every patch included in this pack comes with all 8 macro controls assigned for quick and seamless sonic transformation - load up Neon Dream - Massive Retro Presets in your project now and bask your music in electrifying 80s power!
Format Contents
Click on your preferred format to view contents - all are included in your purchase.
70 .nmsv Presets*




70 MIDI Files




30 WAV Drum Samples




*Please make sure you have updated to Massive v1.3.1 or later to use these presets
Ask a Question
If you have a question about this pack, please fill in the form below.
Related Packs