Pack Contents
4 Arp Presets
10 Bass Presets
10 Synth Lead Presets
7 Pad Presets
7 Sequence Presets (Noise & Percussion)
5 Melodic Synth Presets
5 SFX Presets
2 Drum Presets
50 .fxp Presets
15 Custom Wavetables (Analog Synths, Percussion & Drum Machines)
21 Drum Loops (Full Beats, Kicks & Top Drums)
57 MIDI Loops (Key & Tempo-Labelled)
Reviews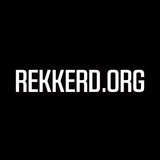 "Refreshing & full of character...a bit more left-field & unique than your average sound pack"
Ask a Question
Replica
Serum Synthwave Presets
"Refreshing & full of character...a bit more left-field & unique than your average sound pack"
- Rekkerd
Enter a world of fragmenting realities, where dark dreams and dystopian visions collide and shatter beneath burning red skies punctured by shadowy corporate headquarters - welcome to the hallucinogenic sound of Replica - Serum Synthwave Presets!
With one eye on the analog synth era of dusty cables and blinking LEDs and the other looking to the rattling, cybergenic future of machines and virtual reality, this explosive, royalty-free collection of 50 .fxp presets for Serum will detonate a delirious, Synthwave cataclysm within your DAW.
Built from 15 of our own custom analog synth and drum machine wavetable samples, as well as making full use of Serum's onboard palette of classic waveshapes, this vibrant, smouldering selection bursts with aerobic arps, powerful basses, billowing pads, sultry leads and shape-shifting SFX and percussive sequences.
For the first time in a ModeAudio presets release, we've also precision-programmed modulation wheel and aftertouch controls for every patch, granting you fuller and deeper powers of musical expression when using the sounds with your MIDI keyboard.
As always with our preset libraries, all 4 macros provide meaningful modulation and FX processing options for every sound, and we've even accompanied synthesis proceedings with 21 blissfully saturated, Trap-inspired drum loops and 57 MIDI patterns to complete the set.
From thundering, sawtooth basslines and soaring pad chord progressions, to wavering synth lead melodies and scattering FX sequences, just pair the MIDI loop to the preset to get your next Synthwave, EDM or Cinematic track blasting into life in seconds.
Propel your music into a dark, intoxicating vision of the future, as full of promise as it is danger - teleport yourself there with Replica - Serum Synthwave Presets now!
Format Contents
Click on your preferred format to view contents - all are included in your purchase.
50 .fxp Presets*
21 Acid WAV Loops
15 WAV Wavetables
57 MIDI Files

*Please update your version of Serum to v1.307 or newer to ensure compatibility with these presets

Ask a Question
If you have a question about this pack, please fill in the form below.
Related Packs