Pack Contents
10 Bass Presets

9 Lead Synth Presets

9 Pad Synth Presets

9 Texture Presets

6 Drone Presets

9 Synth Presets

8 SFX Presets
60 MIDI Loops (Key & Tempo-Labelled)
All 4 Macro Controls Assigned For Each Preset
Reviews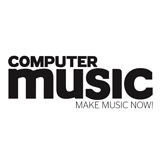 "Mesosphere serves up a decent number of truly gorgeous, lovingly crafted sounds"
Featured In
Ask a Question
Mesosphere
Serum Ambient Presets
Soar up through the clouds and feel the warmth of the setting sun envelop you as you drift upward, leaving the stratosphere to assume a position somewhere beneath satellites and spaceships, with the entire Earth's lush greens and blues spread out beneath your feet - welcome to the floating, fluid sonic world of our latest release, Mesosphere - Serum Ambient Presets!
Fully decked with 60 custom-designed presets for Xfer Serum, each carefully built-up from scratch, this royalty-free patch collection spans gigantic, quaking basses, fizzling, simmering drones, billowing synth leads, ethereal pads, fracturing synth textures and spluttering, kinetic SFX.
Layered with rich mixes of subtly evolving waveforms and replete with yawning filter cutoffs, shimmering resonance, echoing chorus and delay, vast, interstellar reverb and far beyond, we've injected deft tonality, movement and space into each and every one of these synth presets!
Each sound is accompanied by a key and tempo-labelled MIDI loop, designed to showcase the presets in question and provide you with an instant musical block to begin creating your own tracks from.
Whether you're working directing in Ambient, Cinematic or Soundtrack music, or looking to paint in the spectral spaces around your House, Techno and EDM beats, this collection will deliver a full palette of delectable sound design delights for you to play and produce with.
Wash your music in arcing beams of resplendent light and cosmic energy - drift off and download Mesosphere - Serum Ambient Presets now!

Format Contents
Click on your preferred format to view contents - all are included in your purchase.
60 .fxp Presets*
60 MIDI Files

*Please make sure you update to the latest version of Xfer Records Serum to use these presets with your synth
Ask a Question
If you have a question about this pack, please fill in the form below.
Related Packs