Pack Contents
12 Bass Loops

17 Drones & Pad Loops

24 Drum Loops (Kicks & Top Drums)

26 Instrumental Loops (Pianos, Guitars & Strings)

29 Synth Loops (Leads, Arps & Chords)

23 SFX & Texture Loops
12 Kick Samples

18 Clap & Snare Samples

8 Hi Hat Samples

21 Shakers & Percussion Samples
51 Synth & Instrumental Tail Samples
151 MIDI Loops (Key and Tempo-Labelled)
392 Files in Total

638MB (unzipped)

Reviews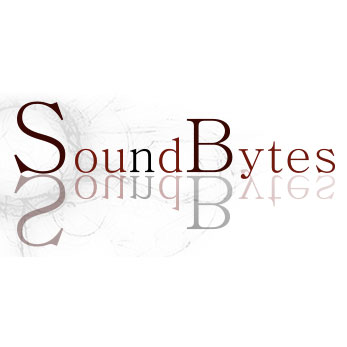 "These sounds capture the essence of Chillout and Downtempo"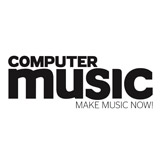 "…there's good value to be found here for any producer of an atmospheric bent"
Featured In
Ask a Question
Perched atop a high peak, a translucent fog forms around you - you embrace the haze, its warmth and soft, pillowy texture turning your bird's eye view into something faded, nostalgic and hypnotic - this is the serene scene rendered in sound by our latest release, Plume - Downtempo Loops!
Delivering 638MB of velvet-clad and royalty-free loops, samples and MIDI for your next music production, this carefully crafted collection of deeply textural sound blends the gently propulsive rhythms of Downtempo with the shimmering synth work of Ambient music.
From icy, inter-planetary atmospheres to the enveloping warmth of orchestral tones, accentuated by scatterings of percussion and ocean-sized kicks, these 392 sound files will transport your next DAW session to the far corners of the Earth and beyond!
131 Music Loops > cavernous basses sit beneath interstellar pads, momentous drones, orbital synth leads and helpings of expansive piano, guitar and strings loops, all underpinned by earth-shuddering kicks and sparkling top drum patterns.
59 Drum Samples > taught snares and glitch percussion accompany flashing hi hats, subtle shakers and huge kick drum samples, primed to be thrown into your sampler and worked into your next head-nod-worthy beat.
151 MIDI Loops > an extensive choice of MIDI files gives you direct access to the melodies, harmonies and rhythms presented in the main loops folder, allowing you to develop and enhance all this musical material with your own sounds and synths.
51 Synth & Instrumental Tail Samples > a final helping of tail samples allow you to bring your chosen loop to a smooth, natural finish, providing those long decays that extend beyond the ends of the loops themselves.
Enrich your music with dense atmosphere, like a fine mist hugging a distant mountain range - download Plume - Downtempo Loops to make it happen today!
Format Contents
Click on your preferred format to view contents - all are included in your purchase.
WAV Samples

(compatible with all major DAWs/software)

131 Acid WAV Loops

51 Acid WAV Tail Samples

59 WAV Drum Samples

151 MIDI Files


REX2 Loops

(compatible with Reason & other DAWs)

131 REX2 Loops

51 REX2 Tail Samples

59 WAV Drum Samples

151 MIDI Files


131 WAV Loops
51 WAV Tail Samples

131 REX2 Loops

51 REX2 Tail Samples

151 MIDI Files

18 Dr. Octo REX Patches

131 WAV Loops
51 WAV Tail Samples

151 MIDI Files

12 Live 9 Projects*

*Please make sure you've updated to the latest version of Live (9.6+) to use these projects

Ask a Question
If you have a question about this pack, please fill in the form below.
Related Packs