Pack Contents
28 Bass Synth & Bass Guitar Loops
55 Drum Loops (Kick, Top Drums & Full Beats)
23 Electric Guitar Loops
28 Instrumental & SFX Loops (Pianos, Keys, Strings & Vox)
14 Percussion Loops
43 Synth Loops (Leads, Pads & Chords)
17 Kick Drum Samples
18 Clap & Snare Samples
18 Hi Hat Samples (Open & Closed)
32 Percussion Samples (Rims, Toms & Shakers)
90 MIDI Loops (Key & Tempo-Labelled)
64 Synth & Guitar Tail Samples
430 Files In Total
601MB (unzipped)
Reviews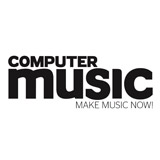 "Now that's how you make a genre-based construction kit pack!"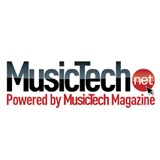 "Moody riffs & excellent, characterful production make for an evocative & interesting pack"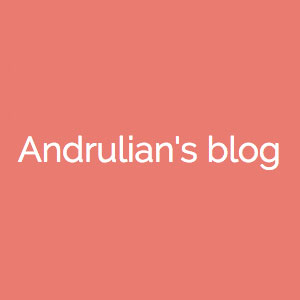 "...a brilliant combination of live drums, basses, guitars, synths & instruments"
Featured In
Ask a Question
Massive, bone-crushing drum beats; driving bass guitar and snarling electric guitar riffs; smoked-out, deeply atmospheric synths; cinematic strings and piano loops - welcome to the retro-futurist sound of our latest mammoth sound pack, Rift - Dark Trip Hop Loops!
Dropping a colossal 601MB of deliciously dark, royalty-free music loops, drum samples and MIDI at your fingertips, this explosive pack comprises a bumper selection of 430 meticulously crafted sound files.
Like a vast warehouse criss-crossed with beams of light slicing through the gloom, we've conjured up that classic, shady Bristolian Trip Hop vibe pioneered by Massive Attack and Portishead and given it the ModeAudio twist, to deliver this sterling sound collection direct to your DAW today.
191 Music Loops > gargantuan Downtempo drum rhythms nestle alongside gritty bass guitar grooves, menacing electric guitar licks, vibrant synth chords and sweeping orchestral elements including strings and piano, in this deeply characterful set of momentous audio loops.
85 Drum Samples > monumental drum machine kicks, crisp snares, tight hi hats and impactful claps complement a varied choice of percussion samples, from acoustic snare rims and shakers to toms and intricate found percussion.
90 MIDI Files & 64 Tail Samples > explore the very building blocks the main loop selection was created from with 90 MIDI patterns perfect for pairing with your own sounds and synths, plus 64 tail samples are included, allowing you to bring your chosen loop to a natural decay.
Dive into the chasm and discover the dark jewels of sound awaiting your creative touch there - take the plunge and download Rift - Dark Trip Hop Loops today!
Format Contents
Click on your preferred format to view contents - all are included in your purchase.
WAV Samples

(compatible with all major DAWs/software)

191 Acid WAV Loops
64 Acid WAV Tail Samples
85 WAV Drum Samples
90 MIDI Files

REX2 Loops

(compatible with Reason & other DAWs)

191 REX2 Loops
64 REX2 Tail Samples
85 WAV Drum Samples
90 MIDI Files

191 WAV Loops
64 WAV Tail Samples

191 REX2 Loops
64 REX2 Tail Samples

85 WAV Drum Samples
90 MIDI Files
26 Dr. Octo REX Patches

191 WAV Loops
64 WAV Tail Samples

85 WAV Drum Samples
90 MIDI Files

14 Live 9 Project Files*
1 Audio Effect Rack

*Please make sure you update to the latest version of Live to ensure compatibility with these projects
Ask a Question
If you have a question about this pack, please fill in the form below.
Related Packs