Rift by Andrulian
Reviewer: Andrulian
Product: Rift
ModeAudio has introduced Rift – Dark trip hop loops, a 601Mb collection with massive bone-crushing drum beats; driving bass guitar and snarling electric guitar riffs; smoked-out, deeply atmospheric synths; cinematic strings and piano loops.

This review is for the Wav sample pack which contains the files in four different folders, namely 'Drum Samples', 'Midi', 'Rift Loops' and 'Rift Tail Samples' folders. All loops range from 75 to 126 bpm.

'Rift Loops' contains a number of sub folders – basses, drums, electic guitars, Instruments and SFX, percussion and synths.

There are 28 bass loops, primarily bass guitar with a range of sub and plucked sounds. They have a range of excellent sounding grooves with a punchy, deep sound. I really like how the bass guitar loops have a natural, live type of sound.

There are 55 drum loops containing kicks, top drums and full loops that allow you to layer your drum and percussion sounds for a full or more stripped back feel. These have a saturated, acoustic feel with a great vibe.

There are 23 electric guitar loops with a range of riffs, plucks and strums in clean and distorted versions. These loops also have a live feel to them.

There are 43 synth loops containing chords, pads, leads and riffs with a full, warm saturated sound.

There are 28 Instruments and SFX loops containing pianos, keys, strings, noise and vocals.

There are 14 Percussion loops that allow you to add an extra dimension to the drum loops.

Rift Tail samples are an addition we've seen in other ModeAudio packs. On the face of it they allow you to apply a natural reverb tail to sample loops which is really useful in itself. However, they are also excellent sound sources in their own right that can be manipulated and mangled to add interesting elements to your tracks or could even be used as a starting point for new tracks. There are 64 tail samples in the pack, primarily for electric guitars and synth loops.

The Midi loops folder is a very welcome addition to the sample pack and contains 90 fully featured midi loops. Typically 4 bar loops, these can be used with your own sounds or edited to create subtle or stark contrast and variations.

The drums sample folder contains 85 individual samples of kicks, snares, claps, hi hats, rims, toms and shakers that allow you to tailor drums to your particular sound and create your own rhythms.

Verdict

What I love about this sample pack is not only the brooding sound that's somewhere between dark trip hop and EDM but how well the different loops fit together. There's a brilliant combination of live drums, live basses, guitars, synths and instruments that combine effortlessly and offers loads of creative potential from stripped back to full on sounds.

The tail samples are excellent and allow a natural decay, often an issue with other sample packs. The inclusion of midi loops are also very welcomed to give even greater flexibility and potential.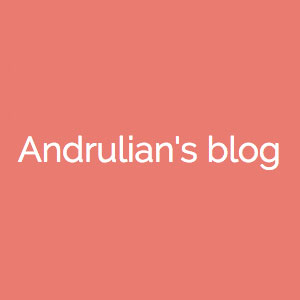 "...a brilliant combination of live drums, basses, guitars, synths & instruments"