Pack Contents
30 Ambience Loops
20 Bass Loops
60 Drum Loops (Main Drums, Percussion & Full Beats)
30 Synth Loops (Leads & Chords)
30 Texture Loops (Synths, Noise & SFX)
20 Rhythmic SFX Loops
10 Kick Samples
8 Clap & Snare Samples
7 Hi Hat Samples
15 Percussion Samples
190 Music Loops (105, 110 & 120 Bpm)
40 Drum Samples
20 SFX Samples
50 MIDI Loops (Key & Tempo-Labelled)
300 Files In Total
583MB (unzipped)
Reviews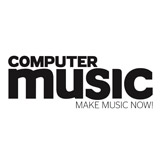 "Celestial ambiences & sci-fi textures...one of Mode's finest to date"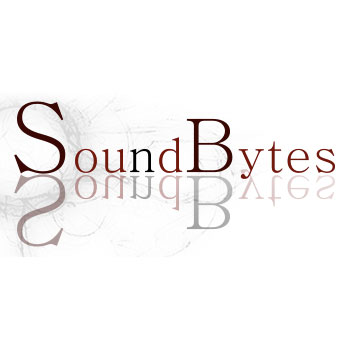 "...smart sound design...you'll feel you're in a galaxy of sound"
Featured In
Ask a Question
Symmetry
Ambient Loops & Rhythms
The stars align and the planets dance along their orbits to form a perfect order, each floating orb contributing its own celestial resonance to the harmony of the heavens - introducing our latest symphony in space, Symmetry - Ambient Loops & Rhythms!
Beaming a colossal 583MB of royalty-free synth textures, loops and drum rhythms from deep in the cosmos straight to the heart of your DAW, this intricately atmospheric collection weaves together enveloping synth and drone layers with the quiet, propulsive intensity of punchy bass and drum loops.
With the loops performed at tempos of 105, 115 and 120 Bpm, this collection of rich sound design will deliver a galaxy of ethereal character to genres as diverse as Ambient, House and Techno.
190 Music Loops > pore over the central collection of carefully constructed loops to discover constellations of dark, industrial drones, soft noise textures and mesmeric Ambient layers blurring into deep synth basses, cascading synth chords and gently thumping Techno-inspired beats and percussion.
60 Drum & SFX Samples > accompanying the main choice of loops is a set of clean, pristine drum machine samples packed full of punch, sitting alongside 20 bespoke SFX samples spanning spiralling noise sweeps and explosively percussive sound design.
50 MIDI Loops > every synth and bass loop included has been rendered in MIDI form for instant use within your productions, key and tempo-labelled, providing you with a handy selection of instant musical building blocks just waiting to be thrown into your next project.
Send your music to the stars and back - strap yourself in with Symmetry - Ambient Loops & Rhythms now!
Format Contents
Click on your preferred format to view contents - all are included in your purchase.
WAV Samples

(compatible with all major DAWs/software)

190 Acid WAV Loops
60 WAV Drum & SFX Samples
50 MIDI Files

REX2 Loops

(compatible with Reason & other DAWs)

190 REX2 Loops
60 WAV Drum & SFX Samples
50 MIDI Files

190 WAV Loops
190 REX2 Loops
60 WAV Drum & SFX Samples
27 Dr. Octo REX Patches
50 MIDI Files
Ask a Question
If you have a question about this pack, please fill in the form below.
Related Packs