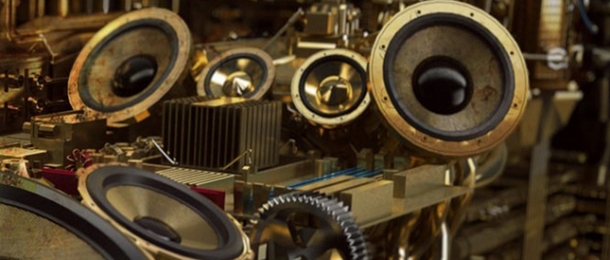 Another fine year of tunes and music production inspiration has come and gone, so what does 2015 have to offer in replacement' Well, the future of course! As a producer, the early days of a new year are always a good time to reflect on what has advanced your sound and what has been holding it back in the recent past. So with this in mind, I've decided to draw up and share my own personal list of music production resolutions for 2015, from the mildly stirring to the mightily invigorating! With my list I hope to encourage you to take a long, hard look in the studio mirror and ask yourself, 'how do I get to where I want to go next with my music'' Without further ado, here are my answers to that very conundrum!

The Key To Your Musical Shackles: Removing Pressure
Ever find yourself in the mood to make some music, firing up your beloved DAW, loading up your favourite synth or sampler, beginning to tinker away on the keys or pads and then just feeling the inspiration totally disappear' Frustrating isn't it'but no more! As a sound designer, I thrive on the simple act of messing around and experimenting with new types of sounds and processes and I think it's no different with music. Sitting in front of the dreaded 'blank canvas' of your empty DAW arrangement screen puts a huge amount of pressure on you, just when you're trying to stay in the zone and get some music off the ground. 
So, I resolve not to begin new jam sessions with the thought 'I want to make a new track' in my head but rather, 'I want to create a new sound'. This will remove the pressure of feeling tied-down to making a banging chart-topper every time I sit in front of my computer and, hopefully, give me the freedom to get creative and allow track ideas to form naturally from experimentation.
Resolution #1:
I will shift my focus from trying to create new tracks every time I open my DAW, to simply getting lost in the humble process of experimenting with sound!

No Two Sounds The Same: Sonic Alchemy
It's easy sticking to what you know best. I've caught myself too many times to mention calling on the same drum samples or synth when trying to create new music, then wondering in bemusement why things aren't feeling as exciting as they should be. This might be labelled 'taking the path of least resistance' - sound familiar' I, and I suspect many along with me, am directly inspired by the tools and material I choose to make music with. So, it's no surprise that some of the most rewarding music production experiences I've had have involved using a sound in a way it was never intended to be used, or pushing a synth to its absolute breaking point and discovering something fresh and new.
This process of pushing audio material into new areas is challenging but also totally thrilling when you get it right - plus, it's a surefire method to use in the pursuit of nailing down your own unique sound. So, this year I'm going to place a new focus on mining new and ever stranger sonic material and turning it inside out, from using lumps of firewood as kick drum samples, chopping up pad synth loops and using the resulting samples as hats and many, many more subtle but exciting sonic subversions!
Resolution #2:
I will not take the path of least resistance! I will seek out new sonic material and put more effort into transforming it into new forms.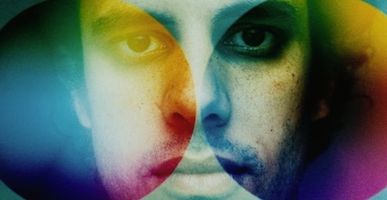 Economy Of Means: Production Philosophy
We all have our music production and electronic music heroes - Four Tet is one of mine. Even before I started my crazy journey into sound design and digital music-making, Four Tet was one of the first electronic artists to catch my ear and show me that this type of music could be more than stale repetition and cold, calculated synthesis. Upon growing ever-more interested in his production methods and style, it didn't come as a great shock to me to discover that his views on the act of making music itself were as refreshing and inspiring as his tunes!
If like me, you've followed Four Tet's career or catch his messages on social media you might already be aware of his production ethos but for those who aren't, his approach is a humble one - it's all about what you do with the tools you have, not the tools themselves. One post of his on Twitter in particular perfectly encapsulated this philosophy for me - he posted a picture of a bare wooden chair and a small, square desk with a laptop, mouse and two smallish, inexpensive-looking speakers placed on top. Alongside this picture he wrote something like, 'my current music production setup'. In a heartbeat, it dawned on me that this minimalist, basic set of music equipment was all that was required to make beautiful, intricate, exciting electronic music!
Four Tet has shown me that I don't need the best speakers in the world or the most expensive microphone - I can get top-quality results from the simplest of setups. That doesn't give me an excuse not to know the gear I have inside-out, so I can use it to its full potential; but it does mean that I should stop hankering after those Neumann mics every other day!
Resolution #3:
Gear envy be gone! I will work within my means and focus on the music, not the tools I'm using to make it.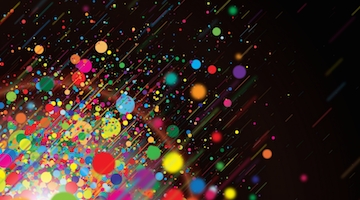 The Never-ending Story: Getting Music Finished
This is surely the single-largest contributing factor that has stopped me from putting music out regularly and developing my sound - not finishing music. My open productions folder is growing alarmingly lengthy with no end in sight and I know many other producers and musicians who have a folder like it. There's nothing wrong with sketching out rough musical ideas and concepts, but it's hardly productive to do only this and to never go back and flesh any of them out into full tracks!
How many times have you heard interviews with your favourite artists where they say they didn't like a song when they first started writing it' When I first begin a new track idea, I want to change my initial question from 'do I like this as it is right now'' to 'is this idea worth investigating more'' It's silly to compare something that has only been worked on for a very short amount of time to a finished piece of music, so I want to try to carry more of my ideas forward to see where they might lead.
Resolution #4:
Rather than creating lots of short ideas and sketches, I will advance a smaller number of track ideas to see where they might lead.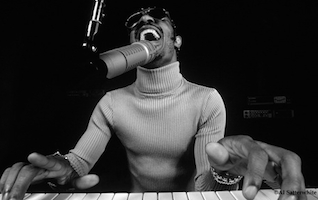 That's it, you've now uncovered my 4 shining music production resolutions for 2015. Now, whether I'm actually able to stick to them or not is another matter but I'm a firm believer in having goals - simply setting out what you want to achieve is the first step in achieving those things! I hope you've found the above useful in some way in terms of setting your own resolutions for the coming year, so good luck and get creative!