Pack Contents
39 High Percussion Samples (brushes, cardboard, jars, zippers & more)

51 Mid Percussion Samples (bottles, canvas, doorstops & more)

21 Low Percussion Samples (chairs, pillows, plastic, foam & more)

39 Other Percussion Samples (cans, keys, metal, mugs & more)
Reviews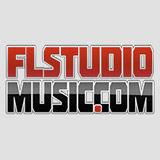 "Klang is a great collection with a big dose of originality and professionalism"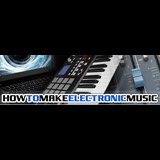 "The quality of the samples is top-notch – clean and crisp. They'll fit into any genre"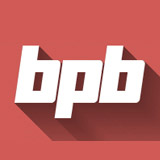 "This is exactly what I'm looking for in a percussive library of this type"
Featured In
Ask a Question
Klang
Found Percussion Hits
Did your ever consider that the chair you're sitting on could become a musical instrument? Or a paper bag? Drinks can? Bike Helmet? Your doorstop?! Well they are now!
We've searched homes and work spaces to collect this assortment of characterful, offbeat found percussion sounds. This is Klang - Found Percussion Hits, the meticulously recorded, intricately performed set of unique Percussion sounds that'll spice up even the driest of drum grooves!
Make your tracks stand out from the crowd by deploying this percussive secret weapon. We've sampled a junkyard's worth of found objects to bring you 150 samples worth of the most inventive kicks, rimshots, metal percussion and rasps available. 
This sound pack was recorded in our own studio, using some of our very own handmade contact microphones for added character.
From deep, rounded thumps, to every colour of knock, tap, flick and scrape, these hits contain an extraordinary breadth of percussive range. Subtle, delicate paper sounds can work effortlessly well as hi hats, whilst a good pillow punch offers a completely new take on the kick drum.
We've also arranged the hits into 8 ready-to-use percussion kit patches for your favourite samplers, as well as providing you with channel strip presets and project files so that you can audition sounds quickly and get beat making straight away.
Pick up Klang - Found Percussion Hits and you'll never think about percussion in the same way again!
Format Contents
Click on your preferred format to view contents - all are included in your purchase.
WAV Samples

(compatible with all major DAWs/software)

8 Kong Patches
8 NN-XT Patches
8 Redrum Patches
4 Combinator Patches (Drum Processing)

8 Maschine Kits (.mxgrp)
8 Kontakt Patches (.nki)
8 Battery Kits (.kt3)

8 Ultrabeat Patches
8 EXS24 Patches
4 Channel Strip Settings (Drum Processing)

8 DirectWave Patches
4 Mixer Presets (Drum Processing)

8 Drum Rack Patches
8 Impulse Patches
4 Audio Effect Rack Patches (Drum Processing)

* All Ableton patches are compatible with Live 9 and above

Ask a Question
If you have a question about this pack, please fill in the form below.
Related Packs