Pack Contents
36 Drum Loops (Main Grooves, Hats & Top Loops)

20 Bassline Loops

51 Synth Loops (Leads, Chords & Keys)

19 Pad & Arp Loops

14 Percussion Loops
14 Kick Samples

16 Clap & Snare Samples

17 Hi Hat Samples

22 Percussion Samples (Cymbals, Shakers & Toms)
70 Synth Tail Samples
106 MIDI Loops (Key & Tempo-Labelled)
385 Audio Files in Total
460MB (unzipped)
Reviews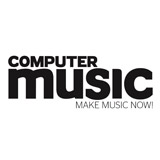 "The retro feel is utterly convincing...and the low price makes it well worth checking out"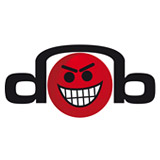 "It's a lot of fun to play around with and one of the best, analog-sounding 1980s packs out there"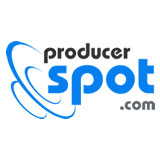 "A very interesting pack and a good source of inspiration for any modern music maker"
Featured In
Ask a Question
Multiverse
Retrowave Loops
A dark highway stretches out before you, two parallel lines of electric blue disappearing into an immense shadow cast by the city that is your destination, its neon skyline leaping up towards the glow of a melting sun - we've refuelled your vehicle, so all that's left to do is slide across the hood, strap in and race through the stunning 80s soundscapes presented in our latest epic sample release, Multiverse - Retrowave Loops!
With 140 key and tempo-labelled music loops at its smouldering core, this sound library will take your music on a wild ride through a fluorescent synth apocalypse. Featuring wave after wave of pure analog synth nostalgia towering above classic, driving drum machine grooves, this lovingly-crafted collection of soundtrack-inspired Synthwave will transform your DAW into a slick, supersonic time machine!
From analog bass loops as wide as the horizon to dripping synth leads and oceanic pads pounding down on rock-solid drum patterns, to glittering arp loops, pouncing percussion and razor-edged SFX, this collection contains all you need to build towering, 80s-certified productions the instant after download.
Alongside the loops are 69 thundering drum samples, combining vintage drum machines with modern processing for unprecedented punch and retro vibe. Also included are 70 synth tail samples for bringing your selected loop to a smooth, natural decay and 106 key and tempo-labelled MIDI loops for experimentation with your own synths and sounds.
Conquer the grid, sail beyond the stars and become lord of all sonic universes at once - download Multiverse - Retrowave Loops now!
Format Contents
Click on your preferred format to view contents - all are included in your purchase.
WAV Samples

(compatible with all major DAWs/software)

140 Acid WAV Loops

70 Acid WAV Tail Samples

REX2 Loops

(compatible with Reason & other DAWs)

140 REX2 Loops

70 REX2 Tail Samples

140 REX2 Loops

140 WAV Loops

70 REX2 Tail Samples

70 WAV Tail Samples

20 Dr. Octo Rex Patches

106 MIDI Files

140 WAV Loops

70 WAV Tail Samples

14 Ableton Live 9 Projects*
106 MIDI Files


*Please make sure you've updated to the latest version of Live to use these projects
Ask a Question
If you have a question about this pack, please fill in the form below.
Related Packs